Dignity Health Medical Group Nevada welcomes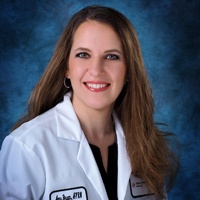 Amy Bryan, nurse practitioner, to practice at its Peccole Plaza location. The primary care clinic is located at 8689 W. Charleston Blvd., Suite 105 and is currently accepting new and returning patients, with most insurance accepted.
Ms. Bryan is a certified family nurse practitioner and received her degree from the University of Nevada, Las Vegas. She is a member of the American Academy of Nurse Practitioners and the Nevada Advanced Practice Nurses Association. She has been in the health care field since 1988.
"The clinicians who care for Dignity Health Medical Group patients share the vision of treating patients the way they would want their own loved ones treated," said Stephen Jones, MD, Chief Physician Executive for Dignity Health-St. Rose Dominican, "so they do their best to ensure that each patient experience is warm and friendly, with a touch of humankindness. We are pleased to have Ms. Bryan serving patients at our clinic."
The clinicians at the Dignity Health Medical Group clinics are currently comprised of internal medicine, rheumatology, family practice and pediatric physicians, as well as two pediatric endocrinologists. The credentials of all of these individuals reflect a tremendous depth of professional experience. For services not offered by Dignity Health Medical Group, the physicians have formed strong working relationships with local specialists, ensuring patients receive the best possible care at all times.
Current patients can book an appointment with Amy Bryan online.