Dignity Health Medical Group Nevada welcomes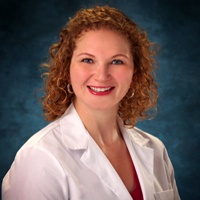 Stefanie Remson, nurse practitioner, to practice at its southwest location. The primary care clinic is located at 8205 W. Warm Springs Rd., Suite 210 and is currently accepting new and returning patients, with most types of insurance accepted.
Ms. Remson is a certified family nurse practitioner and received her degree from the University of Nevada, Las Vegas. She has worked for Dignity Health-St. Rose Dominican as a R.N. since 2010 and has been in health care since 2007.
"The clinicians who care for Dignity Health Medical Group patients share the vision of treating patients the way they would want their own loved ones treated," said Stephen Jones, MD, Chief Physician Executive for Dignity Health-St. Rose Dominican, "so they do their best to ensure that each patient experience is warm and friendly, with a touch of humankindness. We are pleased to have Ms. Remson serving patients at our clinic."