Dr. Mona Orady is a gynecologist and minimally invasive gynecologic surgeon at Dignity Health Medical Group - Saint Francis/St. Mary's. She is also the Medical Director of Robotic Surgery at Saint Francis Memorial hospital.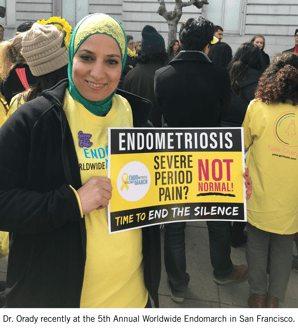 Dr. Orady specializes in endometriosis and menstrual disorders. She answers five common questions about endometriosis in the video below, including...
1. What is endometriosis?
2. What are the symptoms of endometriosis?
3. Can Endometriosis impact fertility?
4. What are the treatment options for endometriosis?
5. How important is it to get an early diagnosis?