Learn about the moisturizing effects of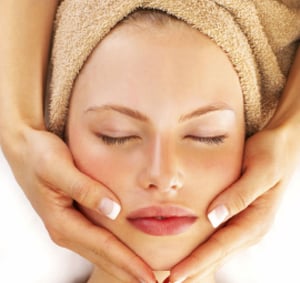 hyaluronic acid, how to pick the best bronzer for a natural summer glow, using microdermabrasion to improve texture, and how to incorporate coconut oil into your post-shower routine to retain moisture.
Hyaluronic Acid
Hyaluronic acid is a powerful humectant (aka moisture-binding ingredient) that keeps skin plump and hydrated. Hyaluronic acid is a naturally occurring compound in the human body. Over time our reserves of this essential component diminish. The use of a topical HA serum can boost superficial hydration and help treat fine lines and dryness while giving the skin plumped appearance.
Bronzed Beauty
As the warmer months approach you may be interested in experimenting with bronzing powder.
Here are some tips on what to buy and how to apply!
Always be mindful of the shade you are purchasing. Look for a bronzer that comes in a variety of shades to best compliment your skin tone.
Ask to test the product and step into natural light to be sure you can see the definition and glow without it looking streaky.
A bronzer novice should only go 2 shades darker than your current skin tone to achieve a natural look
With an angled brush apply your bronzer in the shape of the number 3. Start at the top of your forehead, dust along the lower angle of your cheeks, and sweep along the jawline to the chin.
Don't forget to blend! Feather the edges of your bronzer to soften the look and create definition.
Texture
Microdermabrasion is a non-invasive procedure that uses tiny crystals to exfoliate and remove the superficial layer of dry, dead skin cells. People who could really benefit from this type of treatment are those with fine lines, uneven pigmentation, clogged pores, and texture problems.
It is an excellent procedure to help maximize the benefit of a regular topical regimen, keep skin feeling smooth, help even appearance of skin tone, and speed clearance of whiteheads.
Coconut Oil
Indulge in the scent of summer year round! Coconut oil is an excellent treatment for dry skin. It contains an abundant amount of fatty acids that helps replenish loss of moisture. Allow the coconut oil to come to temperature by placing it in bathroom while you shower. The steam and warmth will transform the solid oil to a liquid, creating an easier application.
Apply coconut oil directly on your dry skin and massage in after you take a bath or shower. When the skin is warm and supple from your bath, coconut oil is more readily absorbed. Enjoy the benefit of a subtle tropical scent!
Call Mercy Medical Group Plastic Surgery and Laser Center at 916.536.2400 if you would like more information or if you would like to book a free consultation.