October is Breast Cancer Awareness Month, an annual campaign to increase education and awareness around a disease that affects women of all ages and ethnicities. According to the American Cancer Society (ACS), breast cancer is the most common cancer in women in the U.S., second only to skin cancer. Close to 1 in 8 women will develop breast cancer in their lifetime.
Joelle Jakobsen, MD, FACS, a general surgeon and breast cancer specialist with Dignity Health Mercy Medical Group in Folsom, and Carmichael Calif. and Daniel Herron, MD, director of Women's Imaging at Mercy Imaging Center, shared helpful information on breast cancer and mammograms.
Who's At Risk?
All women are at risk of developing breast cancer, especially as they age. However, there are certain additional risk factors to consider, including:
• Women who have dense breast tissue, as determined by a mammogram.
• Having a close relative such as a mother or sister who has had breast cancer.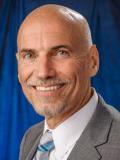 A family history free of breast cancer is not an indicator of low-risk. In fact, according to the ACS, 70 to 80% of women who get breast cancer do not have a family history of this disease. In fact, Dr. Herron says that many women with breast cancer have no real identifiable risk factors.

Lowering Risk Factors
While breast cancer can develop in anyone, there are certain lifestyle habits that can lower the risk. It is estimated that about 25% of postmenopausal breast cancer can be prevented by a healthy lifestyle. Habits that lower the risk of breast cancer include not smoking, not drinking alcohol, maintaining a normal BMI especially after menopause, limiting or avoiding processed foods, eating more fruits and vegetables, breast feeding and getting regular exercise.

Early Detection & Mammograms
Most often when breast cancer is detected because of symptoms (such as a lump), a woman discovers the symptom during usual activities such as bathing or dressing. Women should be familiar with how their breasts normally look and feel and should report any changes to a health care provider right away.

Mammograms are X-ray pictures of the breast and are the best test for finding breast cancer early. Dr. Herron shared that mammograms are taken using a mammography machine as part of a quick, 15-minute exam. "An expert radiologist reviews the images, and that's how we're able to find early, often-curable, breast cancer," said Dr. Herron. Studies also show that women who have frequent mammograms reduce their risk of dying from breast cancer by about half.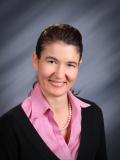 "Early detection saves lives. Women can get so busy taking care of everyone else, but we need to remember to take care of ourselves, too," added Dr. Jakobsen. "Take time out for yourself and get your yearly mammogram!"