If the new year also means a new doctor for you and your family, be sure you take time now to establish a strong relationship with him or her.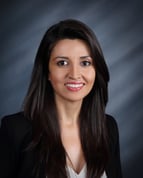 "Having a strong relationship with your primary care doctor is good for your health," explains Dr. Shideh Chinichian, a family medicine doctor in El Dorado Hills with Mercy Medical Group. "Studies suggest that people who don't cultivate relationships with their primary care physicians are more likely to go to emergency rooms for regular medical care and are more likely to miss out on routine tests and screenings that can identify serious illnesses and conditions. Many of these conditions are highly treatable if caught early but can pose a serious health threat if not diagnosed quickly."
To build a relationship with your primary care provider, the first step is to schedule a regular annual exam. Let the scheduler know you will need time with the doctor to go over your medical history, family history, and any issues you may be having.
To prepare for the appointment, write down any questions you may have. Take notes on any family medical history that you think may be pertinent to your own health. If necessary, request to have your medical records transferred from your previous doctor.
Ask your new doctor's office if they would like you to have bloodwork and labs done prior to your appointment. If they do want you to, try to get your lab work done at least a week prior to your appointment.
At your first appointment, be prompt. This helps your provider and their staff stay on time, which allows the doctor to spend the maximum amount of time with you.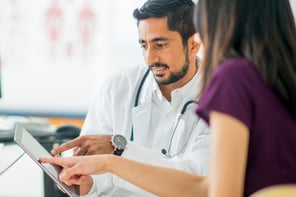 Don't let embarrassment or fear keep you from being open. "Be honest with the doctor," says Dr. Chinichian. "A good doctor wants to partner with their patient and a good partnership is built on honesty and trust. If something is nagging you, share it. If you have a concern, bring it up. Your doctor will be better able to care for you if you are honest about your health and your lifestyle."
Talk to the provider about what screenings he or she recommends for you, based on your age, gender, and medical history. Find out why the doctor recommends those screenings and what the results could tell you.
Talk to your doctor about what health and wellness goals you should work towards. Whether it is weight loss, reducing alcohol intake, increasing physical activity, or stopping smoking, working with your doctor to achieve better health can be the foundation for a wonderful relationship.
Shideh Chinichian, MD, is a family medicine physician with Mercy Medical Group, located at 1264 Hawks Flight Court, Suite 100, in El Dorado Hills. Dr. Chinichian is accepting new patients. Please call 916.939.8400 or visit MyMercyMedicalGroup.org to learn more and make an appointment.