International Women's Day is celebrated annually on March 8, serving as an opportunity to advocate for gender equality, celebrate the accomplishments of women around the world and highlight women's rights, including women's health.
In commemoration of this day, we're spotlighting women physicians from Dignity Health Medical Groups who have contributed greatly to their respective practices and passing along their professional insight within their specialities in support of overall women's health.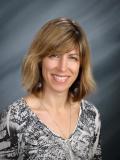 Maintaining Emotional Health
Emotional health is just as important as your physical health, potentially more so during stressful times. Stephanie Parmely, PHD, a behavioral medicine specialist with Dignity Health Mercy Medical Group, shared why it's crucial to maintain mental health and emotional resilience.

Dr. Parmely defines 'emotional resilience' as the process of healthily coping with adversity. "It's not an outcome, but rather a series of attitudinal and behavioral choices for dealing with trauma, tragedy or other significant life stress," said Dr. Parmely. People who practice emotional resiliency are much more likely to thrive when facing adversity, especially when they learn at a young age.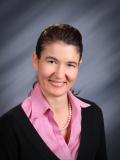 Breast Cancer Prevention
According to the American Cancer Society (ACS), breast cancer is the most common cancer in women in the U.S., second only to skin cancer. Close to 1 in 8 women will develop breast cancer in their lifetime.

Joelle Jakobsen, MD, FACS, a general surgeon and breast cancer specialist with Dignity Health Mercy Medical Group, shares that while breast cancer can develop in anyone, there are certain lifestyle habits that can lower the risk. Studies show that risk of postmenopausal breast cancer can be reduced by maintaining a healthy lifestyle. Habits that lower the risk of breast cancer include abstaining from smoking and drinking alcohol, maintaining a normal BMI especially after menopause, limiting or avoiding processed foods, eating more fruits and vegetables, breastfeeding and getting regular exercise.

Women should be familiar with how their breasts normally look and feel and should report any changes to a health care provider right away.

"Early detection saves lives. Women can get so busy taking care of everyone else, but we need to remember to take care of ourselves too," added Dr. Jakobsen. "Take time out for yourself and get your yearly mammogram!"

Supporting Heart Health
Heart disease is the leading cause of death among women in the U.S. and it is important for woman to know how to look out for symptoms and how they can prevent heart disease.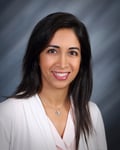 Azadeh Toofaninejad, DO, a cardiologist with Dignity Health Mercy Medical Group, shared that symptoms of heart disease could include abdominal pain, fatigue and leg pain when exercising. These could all be signs of deteriorating cardiovascular health and it is recommended you see care from your primary care provider if you're experiencing any out-of-the-ordinary physical symptoms.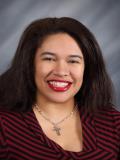 Catharine Malmsten, MD, a Cardiologist at Dignity Health Mercy Medical Group in Elk Grove, CA, also shared that complications of pregnancy, such as preeclampsia, gestational diabetes, or hypertension during pregnancy are all signs of increased inflammation and can be risk factors for developing a cardiovascular disease later in life.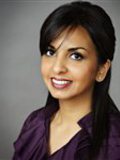 Stress can also be a factor in affecting heart health. "Women are ten times more likely to die of heart disease than breast cancer," said Amardeep Singh, MD, an interventional cardiologist with Dignity Health Mercy Medical Group. Unfortunately for many women, the stresses of everyday life don't leave enough time for self-care.

Dr. Singh shared that stress produces negative hormones in the body and exposes us to more risk. It's important for women to allow enough time in their day to visit their doctor and incorporate healthy habits into their routine.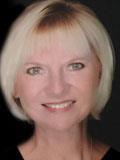 Osteoporosis and Bone Health
Every year, millions are diagnosed with low bone mass, "osteopenia", or bone loss, "osteoporosis." Women over 65 or 15 years past menopause, are at the greatest risk of developing osteopenia or osteoporosis. Osteoporosis is when bones reach such a level of weakness that fracture is very likely, unless treated.

According to Kathryn Biddle, NP, Identity Medical Group/Dignity Health Medical Group — Ventura Region in Camarillo, CA, some of the most important steps toward maintaining bone strength is to make sure your vitamin D levels are adequate, get least three servings of calcium every day in your diet and to incorporate weight-bearing exercise into your routine at least three times per week.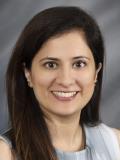 Importance of Thyroid Health
While anyone can experience hormonal thyroid problems, it's much more common in women, especially as they age. Tarandeep Kaur, MD, an endocrinologist with Dignity Health Medical Group – Stockton, shares why it is important to recognize signs of thyroid issues in the body. Thyroid hormones control the body's metabolism, affecting the body's ability to break down food and release energy for the functioning of vital organs. When it is not functioning properly, the thyroid gland can impact your entire body including your metabolism, heart rate, gut motility, bone health, fertility and mental health. Common symptoms associated with thyroid problems include: increased heart rate, consistent fatigue, weight gain, anxiety, dry skin and changes in bowel movements and menstruation.

A majority of thyroid problems can be diagnosed and managed by your primary care doctor, who can also refer you to an endocrinologist if additional specialized care is needed. It is important to consult with your primary care provider if you are experiencing any symptoms or signs.

This International Women's Day we celebrate the advancement of women's equality and the social, economic, cultural and political achievements of women to date. We encourage women to continue taking care of their overall health and to prioritize keeping regular appointments with your doctor in order to stay healthy and well.