When should I wear a mask? Do we still have to physical distance? It can be tricky to navigate best safety practices as the "new normal" is established. Doctor's visits are no exception. To help clear up any confusion surrounding your next visit, we are sharing how you can prepare for your visit, and how we are keeping you safe.
For Dignity Health Medical Groups, any measures that ensure patient safety and prevent the spread of the virus are worth taking extra precautions. That's why Dignity Health Medical Group clinics are implementing thorough safety routines and regulations to ensure the safety of every patient, staff member, physician, and advanced practice provider.
What to Know Before Your Next Doctor's Visit
We are adhering to best practices and guidelines set by the Centers for Disease Control and Prevention (CDC) to keep you and your loved ones safe. We appreciate your patience as we implement these procedures.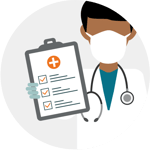 Screening
The next time you contact us, your experience may be slightly different. We will ask you questions to determine if you should have an in-person visit, or a virtual visit. When you arrive, we may ask you to phone us from your car for further instructions. When you enter the clinic you will have your temperature taken, and will be asked similar questions to what we asked you on the telephone. This helps us care for patients that are symptomatic in a way that helps minimize the spread of COVID-19.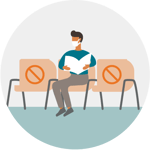 Physical Distancing
Appointment schedules are being adjusted to reduce the number of people entering the clinic at one time. This will limit patient-to-patient interaction. You will also notice spacing between the seats in our waiting rooms.
Visitors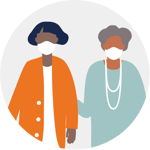 We have a limited visitor policy in place to comply with physical distancing guidelines. Visitors must wait outside or in their car during their appointment, with the exception of one guardian to accompany a minor child or one adult companion for patients who need assistance.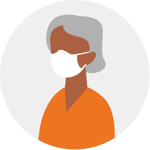 Masks
Please bring a mask to your appointment. Everyone in our clinics are required to wear a mask, including patients, staff, physicians and Advanced Practice Providers. If you do not have a mask, we will be happy to provide one for you. Cloth face coverings are acceptable.
Frequent Sanitizing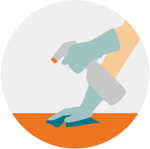 We are routinely and carefully sanitizing public spaces and exam rooms frequently throughout the day in accordance with guidelines from the CDC.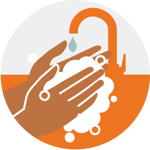 Hand Washing
Handwashing is an effective and important method of reducing the transmission of infectious diseases including COVID-19. Our physicians and staff are frequently washing their hands in accordance with CDC regulations.
Where to Start
"The safety of our patients, staff and clinicians is our top priority," said Robert Quinn, MD, Dignity Health Medical Group — Dominican. "We are making your clinic visit as safe as possible by carefully following regulations set by the CDC. Our clinics are open ready for you when you need us. Please do not delay your health care."
Now more than ever, your health is incredibly important. Don't wait for your health care needs to become an emergency. If you are unsure about a doctor's visit, call your local primary or specialty clinic to discuss your care options whether that be an in-person, or virtual visit. If you have been waiting for care, check in with your doctor to schedule a visit.
Get more information on Dignity Health's commitment to safety during the COVID-19 pandemic.