Finding the perfect gift for each child on your list is no small feat. To help you make the best choices, we talked to three Dignity Health Mercy Medical Group child and adolescent psychiatrists about thoughtful, clinician-approved gifts for every child on your shopping list.

Younger Children (Infant - 5)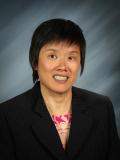 Sufen Chiu, MD, Dignity Health Mercy Medical Group Behavioral Health
In terms of safety, the pediatric rule of thumb is that the toy should be bigger than the fist of the child. This applies to infants and children under 5 years of age. Be cautious of games that have magnets or batteries in them that children could swallow.

Simple puzzles, like games that teach shapes, are great for younger children because figuring out solutions helps them build confidence at an early age. Pay attention to the age recommendations on puzzles to make sure that the puzzle is not too difficult or too easy for the child. Parents should refrain from showing kids how the puzzle works. Let them figure it out on their own. If they get stuck, help them think it through, but don't do it for them.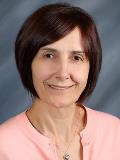 Elvira Drljevic, MD, Dignity Health Mercy Medical Group Behavioral Health
Consider limiting the number of toys a child receives. Young children can become incredibly overwhelmed by too many toys. Spread out the gift-giving by allowing children to open only one or two gifts a day. That gives them the chance to adjust to each toy, and appreciate each individually.

Toys that promote imagination are excellent options and often these toys are very simple. Puppets, for example, are toys that encourage children to create stories and situations. They also promote interaction with others including parents, caregivers and siblings, which is great for improving social skills.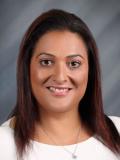 Seema Kochhar, MD, Dignity Health Mercy Medical Group Behavioral Health
Always consider potential choking hazards when shopping for younger children. Don't give children small toys or items that can be broken into small pieces. Keep a close eye on small children when they are playing with any toy. If it's something that you or another adult can help the child engage with, even better!

In the toddler years, simple puzzles like shapes and blocks provide great interactive playtime. Toys that spark the imagination like a kitchen set also make great gifts.

Older Children (6 - 12)





Dr. Chiu


For older children, I recommend toys that allow kids to explore independently and learn on their own. Historically, games like

Legos

have been extremely popular in this age group, because they are conducive to independent play.

A lot of children, including boys, benefit from playing with

dolls and doll houses

. Giving kids a doll house and dolls, as well as allowing them to make their own doll clothes, can promote creativity and help build upon their imagination.



Dr. Drljevic


For this group, try giving something the child wants along with something they need. For example, kids "need"

school equipment and clothes

. Giving a child that one gift they really want, instead of many gifts, helps make it special.

Toys that promote activity, like a

bike

or a

skateboard

, encourage children to enjoy time outside, which is great for overall health and well-being.

In lieu of a traditional present, consider opening a bank account or

college fund

for the child. This creates an opportunity to have a conversation about saving money. You can always give small gifts or candy along with this option, so the child still receives a tactile gift.



Dr. Kochhar




Board games

and any toy that promotes social skills are good for older kids. It's important that they interact and engage with other people in real life. Presents that get them outside and experiencing the fresh air are good for their well-being as well.



Arts and crafts

help promote independence and give kids confidence in their abilities. They also inspire imagination and creativity.



Teens (13+)





Dr. Chiu


Teenagers are notoriously hard to shop for. Games that allow them to be social are good picks and often well received. Virtual games and

video games

are not necessarily "bad," especially if they are playing with their friends in real life. It can help build social skills. They can also provide an opportunity for parents to play with their kids, and model good behavior.



Dr. Drljevic


Gifts that promote learning, including spiritual learning are incredibly meaningful for teens. If there is a topic they're interested in, give them something that helps them explore that topic further, whether it be a

book or a movie

on the subject, or an experience such as a trip to a local art gallery or museum.



Dr. Kochhar


The holidays are a great time to create memories with teens. One way to do this is through

trips and experiences

. It's also a good time to emphasize the rewards associated with

giving back to the community

. Many charities and nonprofit organizations need volunteers this time of year, and that can be a memorable and rewarding experience for teenagers.

Quality family time is important to teenagers, and I've found that many actually like to sit with their families and play board games or card games. This creates lasting memories and traditions that last a lifetime.