Dignity Health Medical Foundation (DHMF), which operates 14 medical groups and imaging centers and more than 124 clinic locations across California, has announced that Mark Behl, MHA, MBA, has joined the organization as CEO.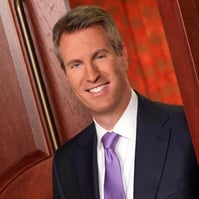 "Mark is a proven, innovative health care leader with a passion for advancing high-quality patient-centric care, and population health," said Bruce Swartz, senior vice president, physician integration at Dignity Health. "His leadership approach fosters collaboration and accountability and he brings the right vision to lead our ambulatory strategy now and into the future."
Behl has 24 years of operational experience with a strong record of leading complex organizations. He previously served in dual roles as Senior Vice President, Ambulatory Services and Chief Operating Officer, Clinical Practice Organization at UC San Diego Health. Prior to these roles, Behl served in CEO and COO leadership roles with Renown Health, an integrated delivery system in Reno, Nevada.
As CEO of DHMF, Behl will develop and implement strategic initiatives that are aligned with Dignity Health's mission, vision, and values to expand access to care, improve quality, and reduce costs. He is also accountable for operational, financial, clinical, quality, and business development activities.
"As the health care landscape continues to evolve, it's critical that we create the right systems and value-based care networks that will support our providers and ensure that our patients receive the right care in the right setting at the right time," said Behl. "I look forward to the opportunity to work with our talented providers and staff to expand access to high quality coordinated care that improves the health and well being of our patients."
Behl received his bachelor's degree in political science from the University of Wisconsin – Parkside, in Kenosha, Wisconsin. He subsequently earned a Master of Healthcare Administration Degree from Seton Hall University in New Jersey and a Master of Business Administration Degree from the University of Nevada, Reno.
DHMF supports more than 950 providers and more than 800 affiliated network providers in California. Visit DHMF.org to learn more.