Dignity Health Medical Foundation announced that Joe Kim has been promoted to VP of Operations, Central and Southern California. Joe was previously Executive Director of Dignity Health Medical Network, Dignity Health Medical Foundation's HMO physician network and Independent Provider Association.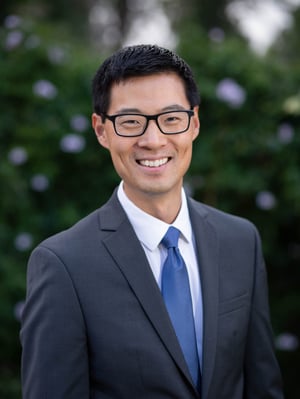 In his new role, Joe will partner with physician and clinic teams as well as hospital colleagues to develop and drive operational strategies that prioritize the delivery of high-quality, patient-centric care.
"Joe is a proven leader within our organization and he will be integral in our efforts to deliver an exceptional experience for our patients, physicians, advanced practice providers, and staff," said Mark Behl, Chief Executive Officer of Dignity Health Medical Foundation. "We are proud of our longstanding commitment to the health and well-being of Central and Southern California and we look forward to expanding on that commitment under Joe's leadership."
The Dignity Health Medical Group footprint in the Central Valley and Southern California includes locations in Bakersfield, Fontana, Highland, Merced, Northridge, San Bernardino, Stockton, and Tehachapi.
Joe has been with Dignity Health Medical Foundation since 2015. He obtained his Masters of Business Administration Degree from Harvard Business School and his Bachelor of Science Degree at the Georgia Institute of Technology. He lives in Pasadena, California with his wife, Katrina, and their dog, and he will be based out of the Dignity Health Glendale office.
About Dignity Health Medical Foundation
Dignity Health Medical Foundation, established in 1990, is a not-for-profit organization providing award-winning and patient-centered ambulatory services in a variety of areas including primary and specialty care, diagnostic imaging, vision, hearing, occupational health, urgent care, and behavioral health. Dignity Health Medical Foundation supports physician medical groups, Independent Physician Associations (IPAs), and network providers representing 3,500 employed and independent providers across California. For more information on Dignity Health Medical Foundation and the wide range of services it provides, please visit www.dhmf.org.