Dignity Health Medical Foundation has announced the promotion of Alicia Bohlke, MBA to Director of Clinical Operations for Dignity Health Medical Group - Merced. In this role, Bohlke will lead clinic operations for both medical group locations in Merced. She will also be responsible for operational, financial, clinical, quality and business development activities.
"Alicia is a pr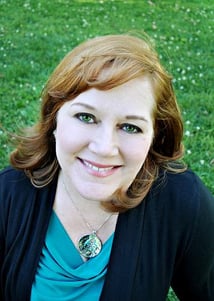 oven leader within our organization and she has a passion for humankindness and patient-centric care," said Jane Weldon, Vice President of Operations for Dignity Health Medical Foundation in Southern California, Central Valley, and Central Coast. "As Director of Clinical Operations she will be instrumental in ensuring we're well positioned to meet the health care needs of the communities we serve now and into the future."
Bohlke has more than 15 years of health care experience, most recently as Regional Operations Manager for Dignity Health Medical Group - Merced. She received a Bachelor of Arts degree in Journalism and Piano from Morningside College and a Master of Business Administration, Health care from Western Governors University.
"I look forward to collaborating with our community partners and working with our talented providers and staff to grow our services while supporting our ability to deliver high quality care in Merced," said Bohlke.
A longtime Merced resident, Bohlke is very active in the community. She is currently on the board of both the Merced Food Bank and the Merced County Arts Council, volunteers at local animal shelters, leads worship groups at two local churches, and is a regular actress and singer at Playhouse Merced. Bohlke has two sons, a senior in high school and a senior at Iowa State University. She also enjoys staying active by hiking and riding her bike.
Along with Mercy Medical Center – Merced, Dignity Health Medical Group – Merced, a service of Dignity Health Medical Foundation, offers an integrated care delivery system in Merced that provides high quality, compassionate care in family medicine, internal medicine, OB/GYN, pediatrics, urology, neurology, ENT, and general surgery. They have two convenient clinic locations: 315 Mercy Avenue, Suite 400 and 410 East Yosemite Avenue, Suite B in Merced. To learn more about the services offered in Merced or to schedule an appointment online with a primary care provider, please visit www.dhmf.org/Merced.