If you feel like you've put exercise on the back burner since the start of the pandemic, you're not alone. According to a recent study by the American College of Physicians, there was a 27.3% decrease in physical activity (steps) worldwide within the first 30 days of the COVID-19 pandemic.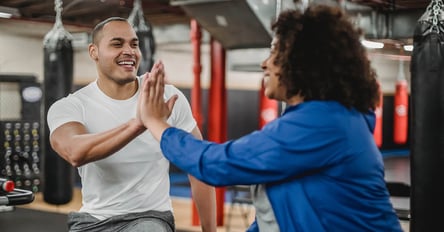 With lockdowns easing across states and many counties in California entering the yellow tier, many Americans are excited to get back to their exercise routine. However, there are a few things you may want to keep in mind before you embark on your new exercise journey.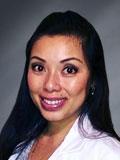 Where do I start?
Start small and give yourself grace. Many people may feel like they need to immediately make up for the time they spent inactive, but starting off slow is key to remaining consistent. Uyen Le, MD, a family medicine physician with Dignity Health Medical Group — Sequoia, recommends scheduling physical activity, such as walking, jogging or hiking, ahead of time to reduce the "if I have time for it" mentality.
It also helps to set small, attainable goals and a timeline to accomplish those goals (e.g., attempt to run one mile under 10 minutes within two months).The goal is to start simple and with time, you can gradually increase the intensity and frequency of your workouts.
Where and how can I exercise safely?
With warmer temperatures, many people are heading outdoors where they can breathe in fresh air while exercising for the first time in months. However, be sure you are adhering to federal, state and local rules and guidelines. The California Department of Health's mask mandate is currently in effect until June 15. For more information, visit covid19.ca.gov.

For those who may struggle with physical limitations, listen to what your body is capable of and follow suit. Dr. Uyen Le suggests doing Sit & Be Fit exercises if you're unable to stand or have leg pain, and walking or hiking if you have issues with upper extremities and are unable to lift weights.
How can I stay motivated?
Staying motivated may be the hardest part, but for some, knowing why they started will help them along their journey. Exercising has major health benefits, such as weight management and reduction of certain health risks (e.g., cardiovascular disease and diabetes). Dr. Uyen Le also shared how exercise can have a positive impact on a person's mental health. More importantly, by remaining sedentary, you're at increased risk of stress, burnout, depression and anxiety.

Doing something you enjoy, such as swimming or dancing can also help you maintain your new exercise routine. Mixing in something you love with exercise can be a motivator, such as watching your favorite show while using the elliptical.

Key Takeaways
Do your best to get at least 150 minutes of moderate-intensity physical activity or 75 minutes of vigorous-intensity physical activity per week (60 minutes a day for children).
Don't go too hard, too fast — give your body time to ease back into physical activity.
Dr. Uyen Le recommends joining a community sports league for vaccinated individuals like kickball, badminton or tennis leagues.
Joining a group exercise class offered at a gym or online, and working out with a personal trainer are also great options according to Dr. Uyen Le.
Remember, all exercise is good exercise, even if it's dancing along to the next TikTok trend.