In this digital age, many children spend quite a bit of time in front of TVs, tablets, phones, and video games. Sarah Favila, MD, a pediatrician with Dignity Health Medical Foundation - Woodland and Davis, recently shared recommendations for parents who are concerned about their child's screen time.
Q. What are some of the risks associated with too much screen time for kids?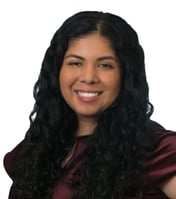 A. The American Academy of Pediatrics (AAP) recently came out with updated media guidelines to help mitigate the risks associated with too much screen time for kids. These recommendations were developed to help parents proactively manage their children's media use.
Ultimately, the goal is to ensure children develop properly and have a well-balanced life, with enough time to play, talk, learn, sleep, and study. In today's busy, digital world, sometimes that feels easier said than done. If digital media begins to replace a child's physical activity, hands-on learning experiences, and/or in-person social interaction it can pose problems for their development.
Q. What are the guidelines related to screen time that you suggest?
A. I encourage my patients to follow the AAP's recommendations and I advocate that parents monitor the media content their child is consuming closely, to make sure it's appropriate.
For children younger than 18 months, avoid screen time, other than video chatting. Video chatting can be great to keep far away family members close!


For children 18-24 months, if families want to introduce digital media, choose high-quality programming and watch it with your child to help them understand.


For children 2-5 years, limit screen time to 1 hour a day of high-quality programs, such as Sesame Workshop and PBS. Again, parents should watch with children to help them understand and to use this as a teaching opportunity.


For children 6 years and older, ensure that consistent limits are placed on media usage. Designate media-free times and locations, especially the dinner table and bedroom.


Ensure media does not prevent children from getting regular daily physical activity and a solid night of sleep.


Throughout a child's life, continue to use media as a teaching opportunity, it can be an opportunity to learn about a child's interest, discuss family values and experiences.


Have ongoing discussions about online safety and behavior with your children. This part is crucial.
Q. Many parents use digital devices to occupy their child's time while traveling, at restaurants, etc. Are there alternatives to screen time that you suggest?
A. The value of books cannot be overstated. Books are wonderful at all stages in a child's life. For younger children, books not only teach cognitive skills, but also help a child's motor skills develop. For older kids, books engage the imagination and teach them about the world. Plus, books are easily portable!
Q. If parents have concerns about their child's digital screen time, where should they start?
A. The AAP has created a website that helps families make a personalized media plan! It is an excellent tool to help busy families balance media usage. The page has different sections based on age (18-24 months; 2-5 years; 6-12 years; 13-18 years). Parents can have their child be a part of the media planning, as a way to engage them in healthy media use. Remember to lead by example!
Parents can also discuss their concerns regarding a child's screen time with their pediatrician.
Dr. Sarah Favila is a pediatrician with Dignity Health Medical Foundation - Woodland and Davis, located at 2081 Bronze Star Drive in Woodland, California. She is currently accepting new patients. Please call 530.668.2600, or visit www.DHMF.org/Woodland, to learn more and schedule an appointment.