Dignity Health Medical Foundation is utilizing new technology that is transforming the way physicians interact with patients. Thanks to Augmedix and Glass, providers can spend more time connecting directly with patients. Dr. Christie Carroll, a dermatologist and Chief Experience Officer at Woodland Clinic, was an early advocate of the technology and currently utilizes Augmedix in her practice.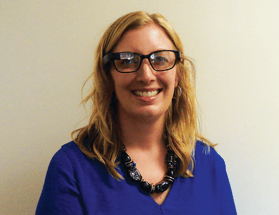 Dr. Carroll has answered a few questions to shed more light on how Augmedix is influencing her practice and allowing her to foster strong patient connections during visits.
How would you explain Glass and Augmedix to those who have never heard of it?
Glass is a wearable, hands-free device that some people call "smart glasses." In our practices, we use a Glass-enabled solution called Augmedix, which shares a secure audio/video stream with an assistant on a provider's care team. This Augmedix scribe manages data entry during patient visits, freeing physicians from copious amounts of note taking and computer use. This way, your provider can focus more attention directly on you!
I am very thankful for the opportunity to use Augmedix in my practice, which was made possible by a grant from the Woodland Healthcare Foundation.
What's the biggest difference between patient visits before Augmedix and after?
Now, I can focus completely on my patients and not worry about taking notes while I'm with them. This allows for much more face time, as I'm not sitting in front of a computer during the visit — I only need the computer to input prescriptions or instructions for patients.
Before Augmedix, I was spending a lot of time early in the morning and after office hours inputting and transcribing my notes. Thanks to my remote scribe, I am able to review notes and save them to patient records in a much more timely manner.
How have your patients reacted to the technology?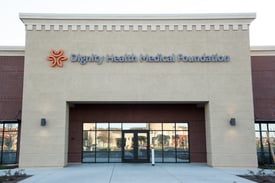 We always tell patients ahead of time about Glass and Augmedix, and they have the option to opt for a visit without the technology. However, most of my patients are very accepting. Once I'm in the room with patients, I like to explain the device again, and talk about how it helps me. They seem to really appreciate it and they like having my full attention.
Some of my senior patients have surprised me, by fully embracing the technology. I've had a few patients over 90 years old that aren't technologically savvy, but think Augmedix is intriguing and innovative.
In what ways has this changed or enhanced the patient care you deliver?
First and foremost, I see a difference in my patient visits, because I am listening face-to-face, instead of taking notes. By focusing on the patient, with less documentation stress, I feel that I am able to treat patients with more attention and be really present during the visit. This to me is the core of humankindness.
Also, because I have less charting to do, in between patients I am able to answer messages, refill prescriptions, etc., in a more timely manner. These non-urgent tasks used to wait until the end of the day.
Can you explain how Augmedix has helped with your workload?
Prior to Augmedix, I would spend time with a patient and take notes on a piece of paper. Then on my own time (at lunch or after work), I would repeat what was said during the visit, including the patient's history, my questions and their answers, and any education or instructions that I gave, into a dictation system to put into a note for the patient's file. Now I can care for the patient while my scribe is able to capture the data we need. Then I can quickly review the notes, edit if needed, sign, and submit the update for the patient's file. It's all so streamlined, efficient, and secure!
Now that I'm using Augmedix, my family feels like they have me back. I am able to get home earlier and I rarely have to finish charting early in the morning, or after my children go to bed. Augmedix enables me to take better care of myself, which in turn will allow for better care for my patients.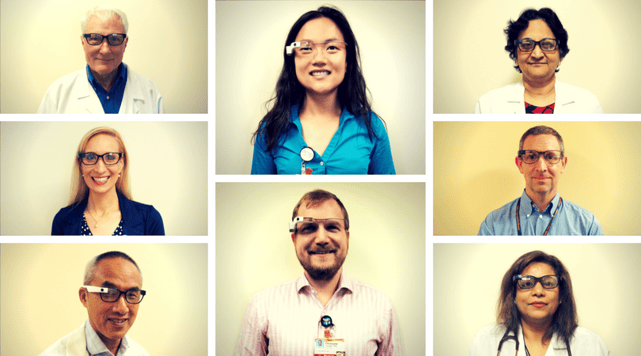 After completing several successful pilot programs, Dignity Health Medical Foundation is expanding the technology to more providers throughout the state!
For more information about health care providers with Woodland Clinic, a service of Dignity Health Medical Foundation, please visit DHMF.org/Woodland or call 530.668.2600.