Identity Medical Group and Dignity Health Medical Foundation (DHMF) announced today that Identity Medical Group is joining the Dignity Health family. Identity Medical Group, based in the Ventura region, will be changing their name to Dignity Health Medical Group.
Dignity Health Medical Group currently has nine medical group locations in the Ventura region and over 25 providers. With the addition of Identity Medical Group, the newly expanded Dignity Health Medical Group footprint will include over 50 providers and 15 convenient locations, strengthening patient care delivery and access to high-quality, affordable care in Ventura County.

"Identity Medical Group has had a long and successful relationship with Dignity Health," said Micah Dickey, DO, Family Medicine provider and Medical Director for Identity Medical Group. "We share the same mission to provide excellent, patient-centric care in Ventura County and this alignment will help us serve the growing health care needs of the community."
The newly expanded Dignity Health Medical Group will leverage best practices and experience from both organizations to the benefit of patients. Together they will offer more than 40 primary care providers as well as a wide range of specialties, including neurology, rheumatology, hematology, oncology, obstetrics and gynecology (OB/GYN), and pediatrics. Additionally, the group will have 15 convenient locations across Ventura County, including Camarillo, Oxnard, Santa Paula, Thousand Oaks, and Ventura.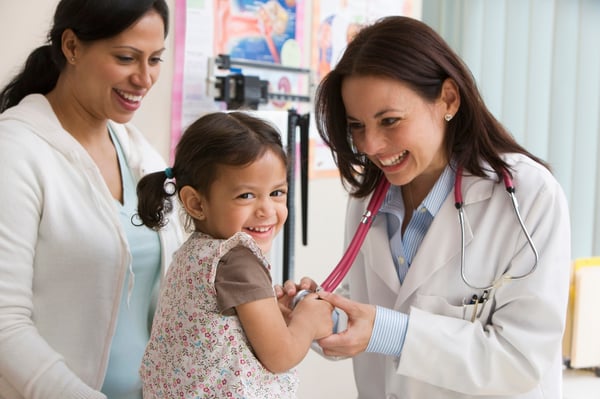 "Identity Medical Group and Dignity Health Medical Group are both well known for delivering excellent, compassionate care and this partnership will enhance the collaboration and integration between our providers and our hospitals," said Darren W. Lee, President and CEO, St. John's Pleasant Valley Hospital and St. John's Regional Medical Center.
There is no action that patients need to take as a result of this announcement. They can continue to see their same primary and specialty care physicians and providers and, they do not need to change health plans. Patients with questions can call 805.738.3862 or visit DHMF.org/ventura/providers.
"This affiliation brings with it the potential for improved care coordination as well as the opportunity to broaden our services," said Sara Whatley-Dustin, DO, Family Medicine provider for Dignity Health Medical Group. "We look forward to working together to increase the quality of care for our patients and expand access to high-quality health care in the communities we serve."
Identity Medical Group offers adult, pediatric, and family medicine with offices in Ventura, Oxnard, Camarillo, and Santa Paula. Dignity Health Medical Group in the Ventura Region is a multi-specialty group with locations in Camarillo, Oxnard, and Thousand Oaks.
DHMF supports physician medical groups, independent physician associations, and network providers, representing 1,500 employed and independent providers across California.