There are so many factors that play into our immune system's health: lifestyle choices, genetics, stress levels, and more. To help you avoid catching the flu this season, you'll want to keep your immune system healthy. The immune system is made up of complex cells, organs, and tissues that work together to defend your body against attacks by organisms such as germs and fungi. Here are several ways you can help boost your immune system. [Skip to video]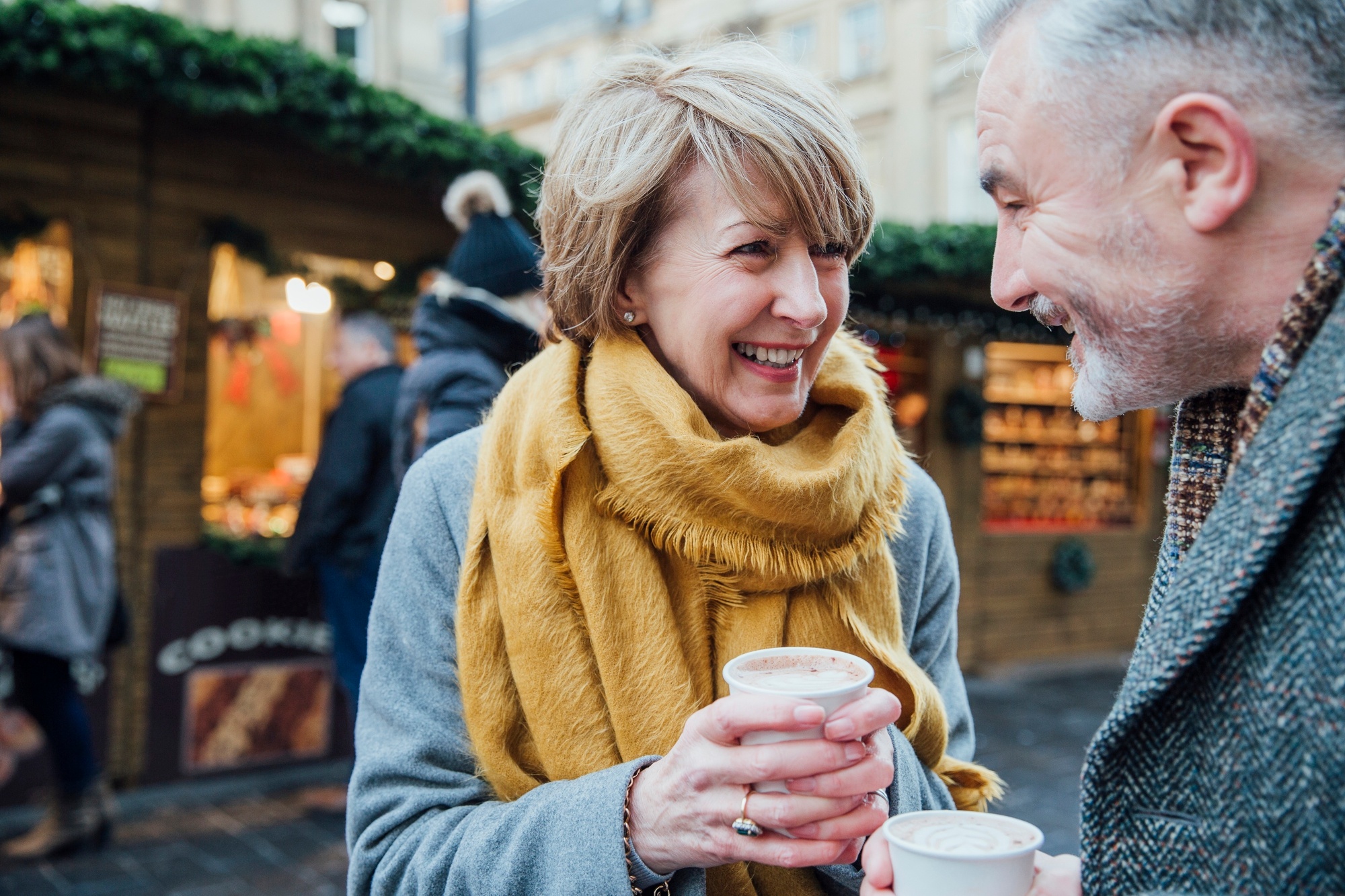 Get Your Flu Shot. The seasonal flu shot can protect you against catching the flu, and ease flu-related complications. It's recommended that everyone six months of age or older get the flu vaccine by the end of October. There are two vaccine options available to those over 65 years of age: the regular-dose vaccine and a new, high-dose vaccine. You should talk with your primary care doctor about what's best for you. Even if you are very healthy, catching the flu can lead to serious complications. Protect yourself and get vaccinated every year, and encourage your friends and family to do so, too!
Reduce Your Stress. From social anxiety to worrying about bills, stress of any kind can cause health complications and weaken your immune system. If you want to lower your stress levels, try spending time outside in the fresh air. Making time for things like meditation, yoga, recreational sports, and joining group activities can help reduce your stress.
Maintain a Healthy Diet. It can be really hard to break unhealthy habits, especially with the holidays approaching. However, in the long run your immune system will thank you. The best way to eat healthy is to prepare your own meals at home. Keep your diet high in fiber, with lots of vegetables, fruits, whole grains, and lean protein. Also, be sure to stay hydrated, even when you do not feel thirsty.
Sleep. One of the best natural immune system boosters is sleep. Rest even helps improve your body's response to vaccines. Sleep deprivation has been linked to several health conditions, like heart disease, high blood pressure, and diabetes, and is known to weaken the immune system. So, during flu season it is very important to avoid all-nighters, and get plenty of sleep.
Exercise. Frequent physical activity can help boost your immune system, reduce high blood pressure, and more. If you're used to exercising outside, it can be tough to motivate yourself during winter months. Warm up inside, before heading outdoors for a brisk walk or jog, with some jumping jacks, so your body is already warm when you step out. Remember that exercise isn't only helping you maintain a healthy weight. Your immune system thrives when you make healthy choices.

If you're interested in learning more about how to boost your immune system, you should visit your primary care provider. Your doctor will work with you to develop a plan that fits your lifestyle and goals.
This article was reviewed by Dr. Camille Wedlow, a family medicine physician with Dignity Health Medical Group – Ventura. Dr. Wedlow is currently accepting new patients and her office is conveniently located at 2901 N. Ventura Road, Suite 100, in Oxnard, CA. Please call 844.335.3051 to learn more.