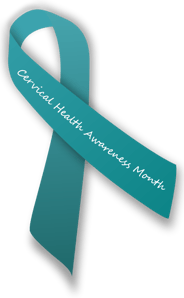 Cervical cancer is the fourth most common cause of death for women, worldwide. January is Cervical Health Awareness Month and our expert gynecologists are sharing information to help you stay on top of your cervical health.
According to Dr. Ann-Marie Jackson, a gynecological surgeon with Dignity Health Medical Group – Dominican in Santa Cruz, there are 13,000 new cases of invasive cervical cancer diagnosed and 4,600 deaths from cervical cancer in the U.S. each year.
Dr. Mona Orady, gynecologic surgeon with Dignity Health Medical Group – Saint Francis/St. Mary's in San Francisco says those who are most at risk for cervical health issues are those who are sexually active.
Cervical Human Papillomavirus (HPV)
Dr. Jackson says the most common health issue related to cervical cancer is cervical human papillomavirus (HPV) infection. HPV leads to dysplasia, or abnormal cell growth on the cervix. It is estimated to be as prevalent as 80% of people will contract the virus at some point in their life.
The spread of HPV is not well understood but is directly linked to sexual intercourse and the number of sexual partners – including the number of sexual partners each new partner has had. Women who are immune compromised, such as women who have HIV or take immunosuppressants, are also more likely to have HPV affect them.
There is no medication or treatment that gets rid of HPV once and for all. It goes dormant and can come back at any time. For most of us, our immune system causes the HPV to go dormant, and that is why women with a compromised immune system have more problems with it.
Prevention
The best prevention method for cervical cancer is getting a regular Pap smear. By undergoing routine Pap smear and HPV screenings, pre-cancerous lesions can be detected and treated before they become cancer.
Using protection with new sexual partners is recommended to protect against HPV, although it is not 100 percent effective since HPV is spread through skin-to-skin contact.
The HPV vaccine will also protect you against high-risk strains of HPV that are associated with cervical cancer. The HPV vaccine has evolved over the years and now protects against nine varieties of HPV. This vaccine is given between the ages of 9 and 26, as it is ideal to be vaccinated before any sexual contact, and can be given to young men, as well as women
Signs & Symptoms
Most people would have no idea if they had HPV, cervical cancer or its precursors, as there are no initial symptoms. There's no pain, discharge or itching, nor is there anything to see or feel inside the cervix.
However, Dr. Orady says vaginal bleeding is the most common symptom, and usually indicates the cervical condition is more advanced.
Other benign issues that can occur on the cervix are cervicitis, or inflammation, which can cause bleeding, discharge and pain; Nabothian cysts, which are benign mucus-filled structures on the cervix; and polyps, which are fleshy growths that come out the opening and can cause bleeding.
Dr. Anne-Marie Jackson is a gynecologist with Dignity Health Medical Group - Dominican in Santa Cruz.
Dr. Mona Orady is a gynecologist with Dignity Health Medical Group - Saint Francis/St. Mary's in San Francisco.