Dignity Health Medical Group – Merced recently announced that Mark Spitzer, DO, has joined their group and is now accepting patients. Dr. Spitzer is an ear, nose, and throat doctor (otorhinolaryngologist). He specializes in many conditions, including seasonal allergies, head and neck surgeries like thyroidectomy, neck cancers, and salivary gland issues, as well as general otolaryngology.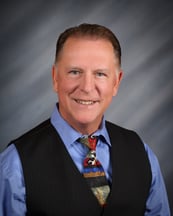 His practice was previously called Associated ENT of Merced. Dr. Spitzer will stay at his existing location (410 East Yosemite Avenue, Suite B, in Merced) but is now a part of the Dignity Health family.
Dr. Spitzer received his medical degree from the College of Osteopathic Medicine and Surgery at Des Moines University in Des Moines Iowa. He completed his residency in family practice and otolaryngology at the Naval Hospital in Oakland, California and his internship at the Naval Aerospace Regional Medical Center in Pensacola, Florida.
To learn more, or to schedule an appointment, please visit www.dhmf.org/merced or call 844.861.9768.
Dignity Health Medical Group – Merced, a service of Dignity Health Medical Foundation, serves patients at two convenient Merced locations: a multi-specialty clinic on Mercy Avenue and an ear, nose, and throat specialty clinic on East Yosemite Avenue. Along with our local affiliated Dignity Health hospital (Mercy Medical Center – Merced), we offer an integrated care delivery system that provides high quality, compassionate care in ear, nose and throat (ENT), family medicine, internal medicine, OB/GYN, pediatrics, urology, neurology, and general surgery.