Monterey Bay Family Physicians (MBFP) has joined Dignity Health Medical Group! The highly-regarded and established primary care practice located at 1066 South Green Valley Road in Watsonville has served the community for more than 20 years and will continue to do so now under the Dignity Health Medical Group name.
"We remain committed to serving the Watsonville community as a family medicine practice," said Dr. Robert Weber, founder, Monterey Bay Family Physicians. "As part of this partnership we look forward to creating broader and more integrated services for the community and continuing the advancement of high quality primary care in the region as part of Dignity Health Medical Group."
MBFP includes three board-certified family medicine providers and one family Nurse Practitioner: Dr. Robert Weber, Dr. Clayton McDaniel, Dr. Ann-Marie McDaniel, and Leah Yurek, MS, FNP. There is nothing that current MBFP patients need to do as a result of this announcement. They can continue to see their same doctor at the same location and keep existing appointments. Their health plans will not change but billing and paperwork will reflect the new Dignity Health Medical Group name.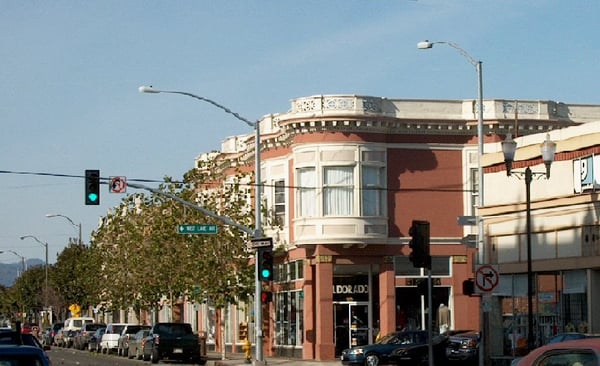 For the community, the Dignity Health and MBFP partnership will bring the opportunity for expanded access to high quality and affordable health care in the Watsonville and South County communities. Dignity Health Medical Foundation currently operates 17 clinic locations throughout Santa Cruz County and this will be their first clinic location in Watsonville.
"Monterey Bay Family Physicians is a well-regarded health care leader in Watsonville," said Jerry Souza, Executive Director for Dignity Health Medical Foundation in Santa Cruz. "Partnering with them on a more integrated level gives us the opportunity to strengthen our combined presence and expand service to patients in South County, Watsonville, and beyond."
Dignity Health Medical Group – Dominican, a service of Dignity Health Medical Foundation, is committed to serving the health care needs of Santa Cruz County. Supported by the rich community history Dominican Hospital, our doctors provide convenient, personalized care to patients throughout the region along the full continuum of care. We operate 17 clinics in Santa Cruz County and feature more than 70 providers in a wide of primary and specialty care. Santa Cruz County is 70 miles south of San Francisco and boasts great surf, sandy beaches, redwood-covered mountains and more.