MD Imaging (MDI) and Dignity Health Advanced Imaging (DHAI) have entered into a definitive agreement for DHAI to acquire MDI's imaging practice. The transition is expected to take place in spring, 2024.
DHAI will be welcoming MDI radiologists to their group. Patients will be able to receive care from the clinicians they know and trust while benefiting from Dignity Health's integrated network which includes Mercy Medical Center Redding, Mercy Regional Cancer Center, and Dignity Health Medical Group — North State. Patients will also have access to a network of highly-trained subspecialist radiologists within DHAI.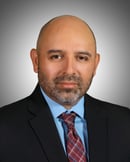 "We look forward to collaborating together to build upon and expand MDI's legacy and commitment to providing exceptional imaging services in the Redding area," said Rich Martinez, executive director of Dignity Health Advanced Imaging. "We expect this agreement to bring additional benefits to the community, including more integrated and affordable services for patients, and increased physician recruitment to serve the community's health care needs.
Rich Martinez, executive director
Dignity Health Advanced Imaging
DHAI has served patients in Northern California for over 11 years and strives to extend compassion and personalized care to our patients during their diagnostic imaging and procedure experience. The group offers mammograms, PET scans, interventional radiology, computed tomography (CT scans), MRIs, ultrasounds, X-rays and more.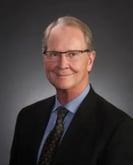 "We look forward to joining with Dignity Health and contributing our quality medical care to their services," said Michael Davis, CEO, MD Imaging. "This opportunity assures that our community continues to receive the care they have grown to expect from MD Imaging well into the future."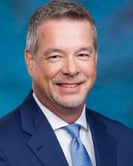 Mike Davis, CEO, MD Imaging
"This alignment marks an important step forward in our strategy to bring fully comprehensive care to the Redding area while accommodating for the growth of the community," said Rob Marchuk, vice president of operations, Dignity Health Medical Foundation. "The community will now be able to access an integrated care system that accounts for the whole patient experience."
Rob Marchuk, VP of operations Dignity Health Medical Foundation
Dignity Health Advanced Imaging accepts most major health plans including Medicare. Our teams are available to help answer any questions you may have. There is no action for MDI patients to take today as a result of this change. MDI patients can send questions to: Questions@mdimaging.net.
DHAI is a service of Dignity Health Medical Foundation (DHMF). DHMF was established in 1990, as a not-for-profit organization providing award-winning and patient-centered ambulatory services in a variety of areas including primary and specialty care, diagnostic imaging, vision, occupational health, urgent care, and behavioral health. Across California, DHMF supports medical groups that employ more than 1,200 physicians and advanced practice providers. For more information on Dignity Health Medical Foundation and the wide range of services it provides, please visit: dhmf.org.