The Integrated Healthcare Association (IHA) has recognized Dignity Health Mercy Medical Group and Dignity Health Woodland Clinic's physician organization, Woodland Clinic Medical Group for providing high-quality care to Medicare Advantage patients in California. The IHA is a statewide nonprofit group committed to high-value care that improves quality and affordability for patients across the nation.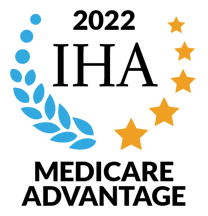 IHA's AMP (Measure. Align. Perform.) Medicare Advantage program uses standard measurement to promote health care quality in Medicare Advantage, providing aggregated performance data that allow participants to understand how they're performing compared to the market and their peers.
In awarding the AMP honors, IHA leverages the measures and methodologies that the Centers for Medicare & Medicaid Services (CMS) uses to generate health plan star ratings.
Both the 5-star designation and 4.5-star designation recognize a high level of achievement with a 5-star designation being the highest level. To earn these recognitions, an organization must achieve an overall star rating of 4.5 for a 4.5-star designation or an overall star rating of 5 for a 5-star designation across all clinical quality measures reported by IHA.
For measurement year 2021, IHA recognizes Dignity Health Mercy Medical Group with a 5-star designation and Woodland Clinic Medical Group with the 4.5-star designation. Only 4 out of 174 (2%) provider organizations in California achieved the 5-star performance level and only 43 of 174 (25%) participating provider organizations achieved 4.5 stars.

"We are honored to be recognized for our work to deliver high-quality, affordable care for our Medicare Advantage patients in California," said Robert Quinn, MD, CEO of Dignity Health Medical Foundation. "This award highlights the work of our care teams to put our patients at the center of everything we do."

The IHA also recognizes those provider organizations that have succeeded at improving quality of care for Medicare Advantage populations. Dignity Health Mercy Medical Group received the "Most Improved" distinction for improving their performance by at least half a star.

To learn more about AMP and the IHA, please click here.