On March 30th every year, we celebrate National Doctors' Day to honor the physicians that have dedicated their lives to improving the health of our communities. But this year in particular we want to honor the incredible sacrifices our dedicated doctors have made during the COVID-19 pandemic. We asked two of our doctors to share their stories and experiences in medicine: Tarandeep Kaur, MD, an endocrinologist with Dignity Health Medical Group — Stockton and Swapna Kudtarkar, MD, a pediatrician with Dignity Health Medical Group — Inland Empire.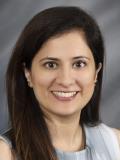 What/who inspired you to become a physician?
Dr. Kaur: My sister inspired me to become a doctor. She was the first physician in our family, so I had always looked up to her.
Dr. Kudtarkar: Growing up, my family physician was a very kind, smart and trustworthy doctor. We all looked up to him and trusted him. I used to go to his office with my parents and I saw how he helped everyone with a calm demeanor. I knew I wanted to help others through my profession and with me being a bookworm in school, I naturally decided to study medicine.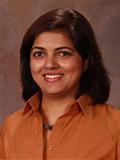 What are your proudest career achievements?
Dr. Kaur: I am most proud of my ability to improve the lives of others with the skills I have acquired throughout my career.
Dr. Kudtarkar: Being a primary care physician, my proudest career achievements are when I see my young teenage patients making lifestyle changes based on the advice I gave them.
What is your favorite part of working in medicine?
Dr. Kaur: The long-term relationship with my patients. I know them as individuals outside of my practice and can see the improvements being made in their lives. I love knowing that my professional guidance has made an impact on someone.
Dr. Kudtarkar: I enjoy seeing babies in the office! Even when they get older, I love being part of their journey towards adulthood. I get to be a part of their young lives. Even if I am in a bad mood, as soon as I see a smiling baby or toddler, my day is made.
Are there any memorable moments you would like to share?
Dr. Kaur: There are so many memorable moments in a given day that it's hard to list them all.
Dr. Kudtarkar: When my old patients return with their own babies, those are some of my most memorable moments. Also, when patients have called or sent letters to the hospital saying how much they appreciated my care. Those are special moments as well.
Has your career changed since the COVID-19 pandemic? If so, how?
Dr. Kaur: The COVID-19 pandemic has impacted everyone at different levels. However it has taught me how technology can be best used to provide safe care for patients. Telehealth has really helped me during the pandemic in order to continue to provide care to my patients.
Dr. Kudtarkar: Since the pandemic started, we have started utilizing a fair amount of telehealth calls.. I miss seeing all of my patients in my exam rooms physically, but have gotten used to virtual visits in the time being.
When you retire, what will you miss most about the day-to-day life of being a doctor?
Dr. Kaur: I will miss the daily patient interactions. Every day is a learning process and being a doctor, you learn from your patients as well.
Dr. Kudtarkar: I will definitely miss the human contact, especially seeing the little ones in my office. Also, I will miss chatting with my teenage patients and getting updated about the latest trends. I will also miss my staff that I have worked with for so many years.