Dr. Daniel Herron, the Director of Women's Imaging at Mercy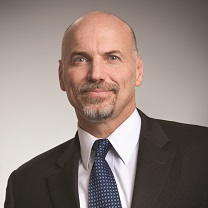 Imaging Centers, who has been practicing medicine for 26 years, joins eHealth Radio to discuss the SonoCiné AWBUS™ (Automated Whole Breast Ultrasound) examinations. The technology detects small invasive breast cancers in women with dense breasts.
Listen to the interview with host Eric Michaels ask Dr. Daniel Herron the following:
Describe to our listeners what your primary responsibility is and what your specialty is in the field of medicine?
I understand that there is a new technology on the market that catches small cancers in women with dense breast tissue. Can you describe the technology?
How is ultrasound different from mammography?
Why not use ultrasound on all women instead of mammography?
How does a woman know if she has dense breast tissue?
What is your advice to women for protecting their breast health?
What questions should one ask their doctor to be sure they are getting the right breast cancer screening?