National Handwashing Awareness Week (Dec. 1-7) is more important than ever as we're continuing to navigate the COVID-19 pandemic. Keeping your hands clean is one of the best defenses against the spread of germs, bacteria and virus, including COVID-19. Son Dong, DO, a Family Medicine physician with Dignity Health Medical Group — North State, shares a few tips on how to most effectively sanitize and wash your hands to help reduce the spread of COVID-19 and other illnesses.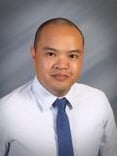 Handwashing Best Practices

Handwashing to prevent bacteria and viruses wasn't common knowledge until the mid-1800s. Fortunately, it's far more standard today. Your hands touch many surfaces and as a result, bacteria and viruses can be easily transferred to your body or to other people, if not properly washed. Dr. Dong recommends washing hands for 20 seconds or longer with warm water and soap by thoroughly scrubbing one's hands, making sure you wash the front and back of the hands, in between fingers and under the nails. This reduces the potential spread of illness and viruses that travel on surfaces.
While handwashing should be a 365 day-a-year habit, it's especially critical now during flu season and the COVID-19 pandemic. Dr. Dong suggests people incorporate this step into their daily routines to help reduce the spread of viruses, especially to people who may have weaker immune systems.

Using Hand Soap vs. Hand Sanitizer

Many people carry hand sanitizer in their cars and purses and apply it throughout the day after touching different surfaces. However, while it's a useful tool on the go, washing your hands properly with soap and water is likely more effective than any alcohol-based hand sanitizers. Dr. Dong said that using warm water and soap can help prevent the spread of certain infections, whereas alcohol-based sanitizers may not tackle certain viruses and bacteria, such as norovirus or clostridium difficile. It is also important to note that alcohol-based sanitizers are less effective if there's grease or oil residue on the hands.
If you don't have access to clean water and soap, then an alcohol-based sanitizer with an alcohol concentration of at least 60% alcohol is the next best choice. However, make sure to use enough hand sanitizer to make it effective and rub the hand sanitizer over the entire surface of both hands until they are completely dry.

When to Wash Your Hands

We should be washing our hands correctly and frequently. According to CDC guidelines and Dr. Dong, there are many situations when we should absolutely wash our hands to minimize spreading COVID-19 and other bacteria, including:
• After blowing your nose, coughing, sneezing, or using a tissue
• After being in a public place
• Before and after caring for someone who is sick
• Before preparing or eating food
• After every single use of the bathroom
• After petting, feeding or cleaning up after a pet
• After touching any surface that might be contaminated with bacteria or viruses
Thorough handwashing may lower your risks of contracting COVID-19 but will not fully eliminate them. In line with recommended CDC and state guidelines, remember to wear a mask in the presence of people outside of your household, keep at least 6 feet of distance between you and others in public and stay home if you are feeling unwell or have been in contact with someone who has contracted the coronavirus.