When our family grows stronger, so does yours! The healing power of humankindness grows stronger when we bring together the smartest physicians and health care providers we know. It's why we're welcoming a well-known provider in the Camarillo community into the Dignity Health family.
Family medicine physician Sara Whatley, DO, will be joining Dignity Health Medical Group at our Camarillo location at 5051 Verdugo Way.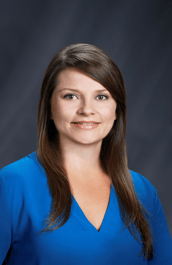 Dr. Whatley has been serving the Ventura community for more than five years and previously practiced with Community Memorial Hospital - Centers for Family Health. We are thrilled to have her as part of the Dignity Health Medical Group family, as we expand services and grow to meet the needs of the community.
Dr. Whatley is now booking appointments for new patients, including those with Valley Care IPA. Starting November 3, she hopes to see both previous and new patients at her Dignity Health Medical Group office. Visit www.dhmf.org/ventura, or call 805.384.8071, to make an appointment.
In Camarillo, Dignity Health Medical Group offers primary care as well as a wide range of specialties, including neurology, rheumatology, hematology, oncology, obstetrics, and gynecology (OB/GYN). These services are complimented by St. John's Pleasant Valley Hospital and St. John's Regional Medical Center conveniently located nearby.