Dignity Health Medical Foundation has announced the grand opening of their newest Dignity Health Medical Group location at 585 and 595 Buckingham Way in San Francisco.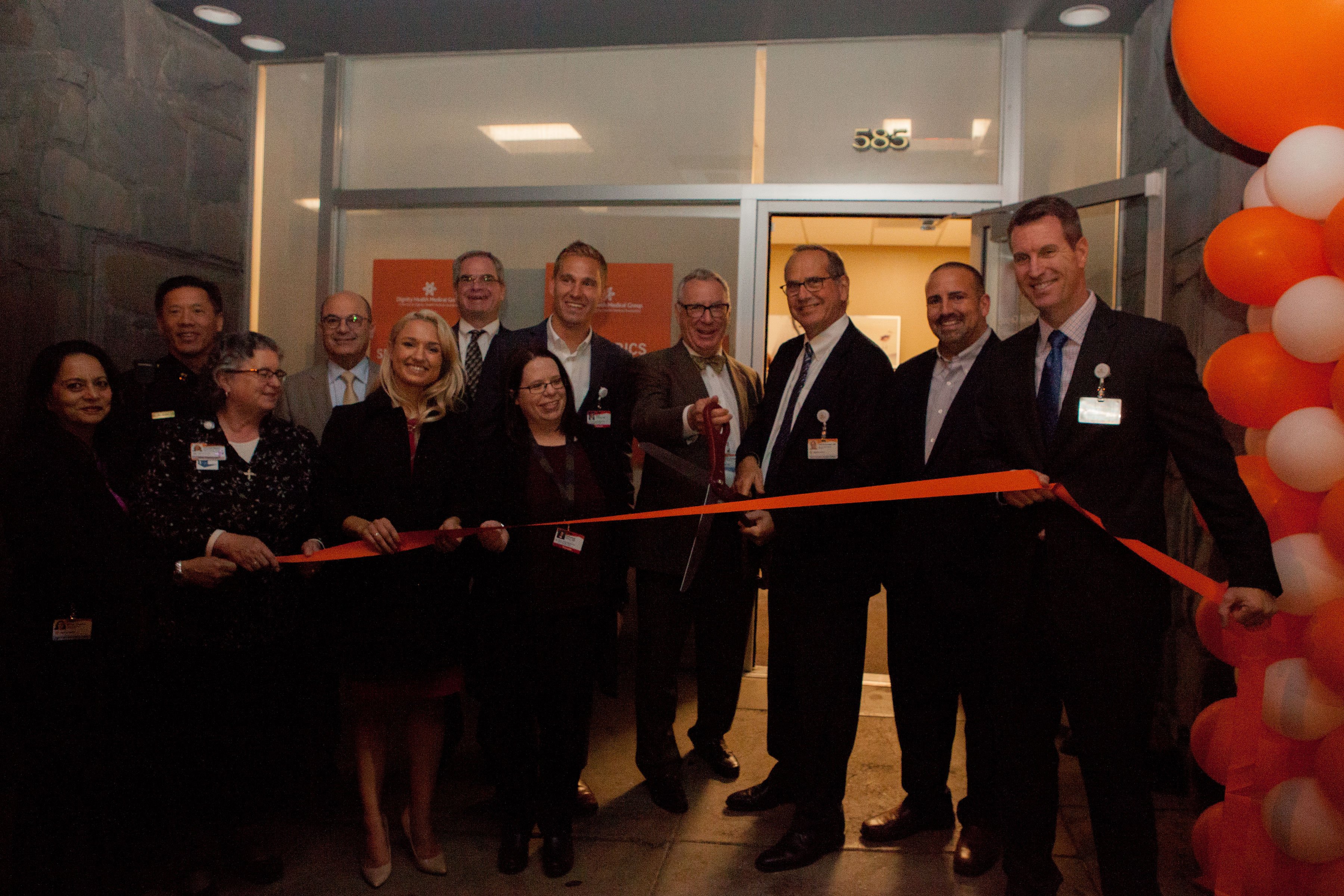 (Left to Right: Mona Chada, Chief Strategy Officer, Bay Area Service Area, Captain Robert Yick, San Francisco Police Department, Sister Mary Kieffer, Mission Integration, Bay Area Service Area, Dr. David Klein, President Saint Francis Memorial, Dr. Julia Danser, Pediatrician, John Allen, CEO, St Mary's Medical Center, Dr. Katherine Milroy, Pediatrician, Dr. Ryan Cudahy, Family and Sports Medicine, Dr. Gary Greensweig, President of Foundation Physicians Medial Group, Dr. Todd Strumwasser, Senior Vice President of Operations, Bay Area Service Area, Josh Jacobs, Director of Partnership Development with the San Francisco Chamber of Commerce, and Mark Behl, CEO of Dignity Health Medical Foundation.)
This expansion is part of a $13 million investment in the community and marks the fifth Dignity Health Medical Group location on the peninsula and the seventeenth in the greater Bay Area. Conveniently located directly across from the Stonestown Galleria and within a two-mile radius of more than 30 schools, the new location will offer services uniquely tailored to meet the needs of the community, including family medicine, sports medicine, and pediatric care.
"With our expansion in Stonestown and by locating in a retail environment, we're able to bring care to patients conveniently located where they live, work, shop, and go to school," said Mark Behl, MHA, MBA, Chief Executive Officer for Dignity Health Medical Foundation. "This new location underscores our commitment to providing high quality, affordable health care services close to home in the communities we serve."
The new location covers 14,000 square feet across four different medical suites. The suites were designed with the patient experience in mind, and optimized for patient-centric, coordinated care.
"We are very pleased to expand our services to this convenient neighborhood location in west San Francisco," said Todd Strumwasser, MD, senior vice president of operations for Dignity Health in the Bay Area. "With access to this clinic and our two local hospitals – St. Mary's Medical Center and Saint Francis Memorial Hospital – Dignity Health patients in San Francisco can enjoy comprehensive health services close to home."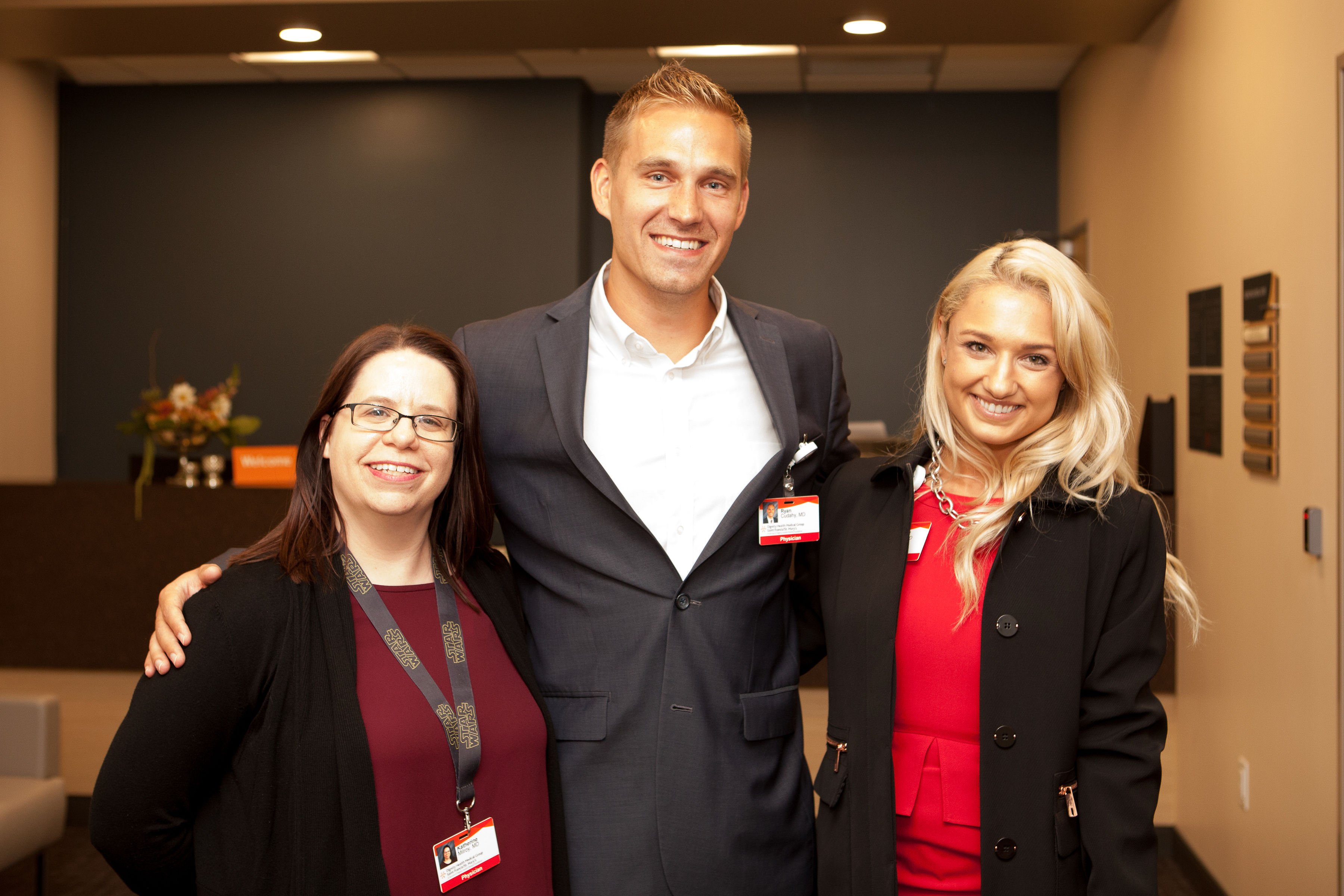 Patients seeking pediatric, family medicine, or sports medicine care can now make appointments at the new Dignity Health Medical Group Stonestown location. Drs. Ryan Cudahy, family and sports medicine, Julia Danser, pediatrics, and Katherine Milroy, pediatrics, are all accepting new patients.
"I grew up in the Sunset District and I'm truly honored to come back and serve the health care needs of my community," said Julia Danser, DO, pediatrician at the new Dignity Health Medical Group location in Stonestown. "I look forward to working with Dr. Milroy and our pediatrics team to launch pediatrics in the area and to delivering personalized, compassionate care to our current and future patients."
Those looking for more information should visit DHMF.org/Stonestown, or call 415.379.2020 for pediatrics and 415.379.2000 for sports and family medicine.