December 1-7 is National Handwashing Awareness Week – an important reminder about washing our hands thoroughly and often – especially during cold and flu season. Keeping your hands clean is one of the best ways to keep germs away and prevent illnesses. Here are some tips to help develop good hand washing habits.
Handwashing 101
Bacteria and viruses can cause infections that could be prevented by proper handwashing. Dr. John Martinez, an urgent care physician with Dignity Health Medical Foundation in Woodland, recommends fully washing hands for 15 to 20 seconds with warm water and soap to help prevent the spread of cold and flu viruses, as well as bacterial infections.
According to Dr. Martinez, handwashing to prevent bacteria and viruses wasn't common knowledge until the mid-1800's - fortunately it's more standard today. And while handwashing should be a 365 day-a-year habit, it's especially critical during cold and flu season, since it helps prevent the spread of viruses to people who have weaker immune systems.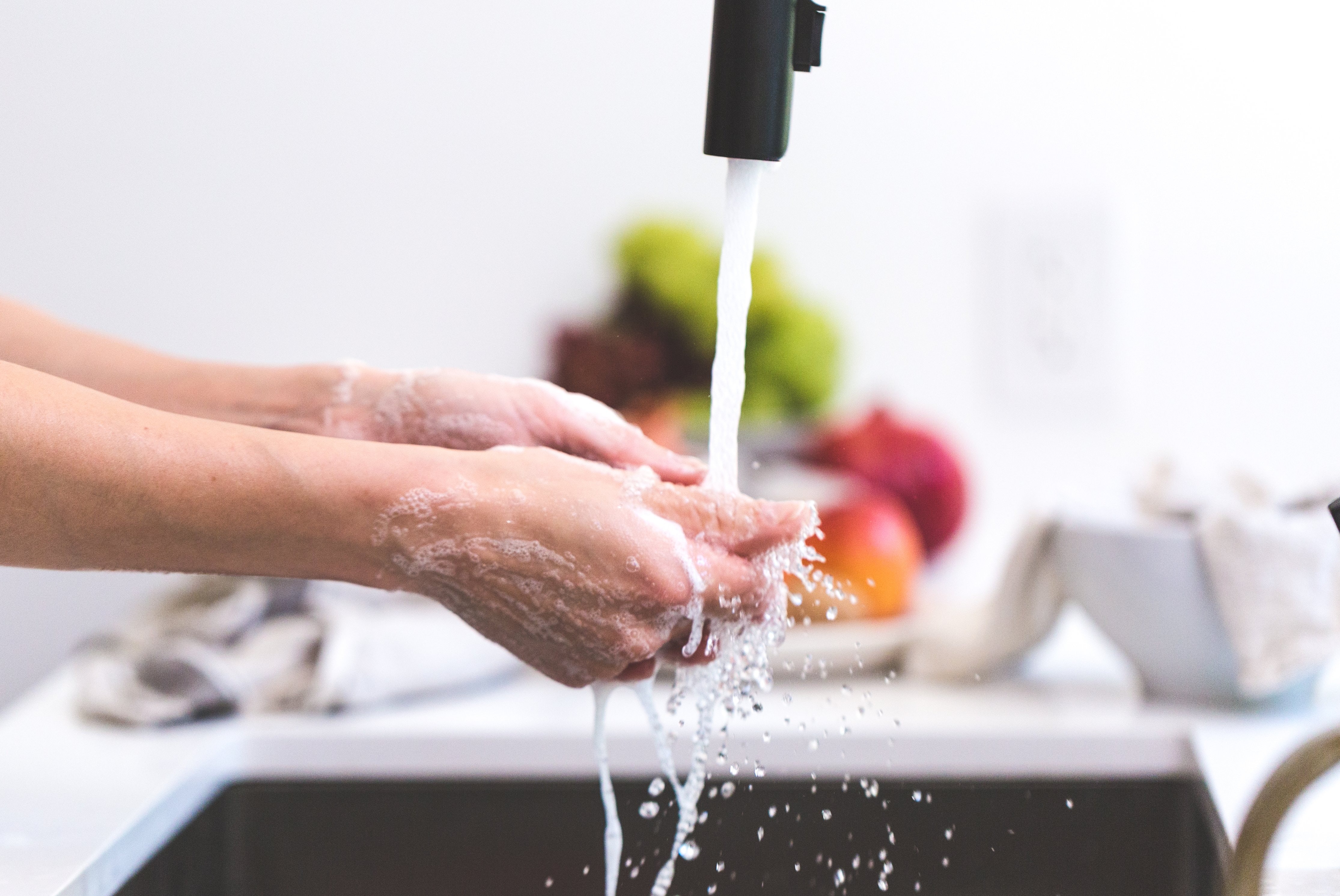 Traditional Hand Soap vs. Hand Sanitizer
There are two common options for handwashing. Dr. Martinez recommends warm water and soap because it is more effective than using alcohol-based hand sanitizers. Warm water and soap help prevent the spread of certain infections, whereas alcohol-based sanitizers may not tackle certain viruses and bacteria, such as Norovirus or Clostridium difficile. Alcohol-based sanitizers are also less effective when if there's grease or oil residue on the hands.
If you don't have access to clean water and soap, then an alcohol-based sanitizer with an alcohol concentration of at least 60% alcohol is the next best choice. However, make sure to use enough hand sanitizer to make it effective and rub the hand sanitizer over the entire surface of both hands until its completely dry.
When to Wash Your Hands
There's never a wrong time to wash our hands, but according to Dr. Martinez, there are a few very important times when we absolutely should wash our hands to minimize spreading viruses and bacteria:
Wash hands before preparing or eating food
Wash hands after every single use of the bathroom
Wash hands after sneezing, coughing or using a tissue
Wash hands after petting, feeding or cleaning up after a pet
Wash hands after touching any surface that might be contaminated with bacteria or viruses
Dr. John Martinez is a physician at Dignity Health's East Woodland Urgent Care location.
Did you know you can book your projected arrival time at our Urgent Care location in East Woodland? Click the button below: