Last night, elected officials and community leaders joined Dignity Health and Dignity Health Medical Group for the grand opening of their newest medical group location in Tehachapi. The 4,000-square-foot clinic is conveniently located and will serve the growing needs of the Tehachapi community.
Located at 707 West Valley Blvd., the new Tehachapi clinic provides a wide range of primary care services and features six patient rooms, easy access, and ample parking. The care team in Tehachapi offers primary care for men, women, and children of all ages — including appointments for sports injuries, school physicals, diabetes management, women's health, and more.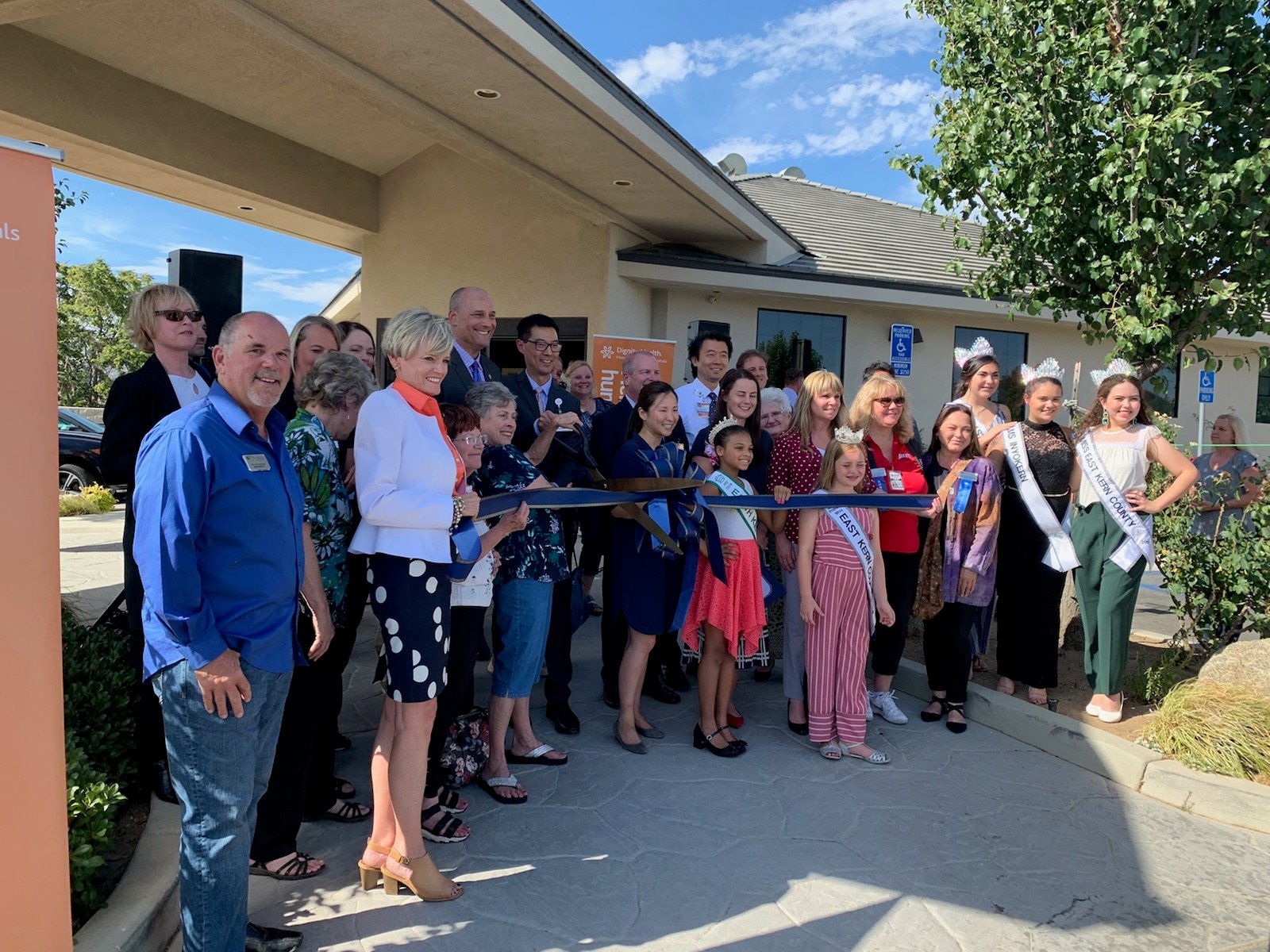 "Our goal is to serve the community when and where they need care, and in the most convenient way," said Francie Barnett, Executive Director for Dignity Health Medical Group in Tehachapi, at the ribbon-cutting event. "This includes extended appointment hours, so people can visit us after work or school, offering same-day and walk-in appointments, and convenient online scheduling."

"This facility represents Dignity Health's commitment to delivering on our promise of uniting healing and humankindness in Tehachapi," said Ken Keller, President and CEO of Dignity Health Memorial Hospital in Bakersfield. "This new clinic location is a $1.6 million dollar investment in the community that we are proud to make, and we see a wonderful opportunity for growth here in Tehachapi."
Learn more at dhmf.org/tehachapi.