The holidays are upon us. Here are a few holiday tips to help keep your family safe and healthy this time of year.
Cold & Flu Season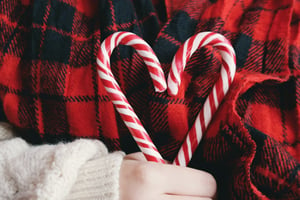 According to Dr. Sarah Favila, a pediatrician with Dignity Health Medical Foundation – Woodland and Davis, the most common reason children visit the doctor's office this time of year is for the flu and common cold. To combat this, Dr. Favila recommends getting the flu shot, including parents! Dr. Favila also recommends taking caution when visiting family and friends and communicate if anyone is sick, especially when infants are around.
Holiday Travel
Families traveling throughout the holidays are often most susceptible to illness. If you're traveling, Dr. Favila recommends keeping disinfecting wipes handy to wipe down public surface areas – especially when traveling on planes.
Traveling in and of itself is exhausting for children and can ultimately weaken their immune system. While schedule adjustments are often unavoidable while on the road, parents should try to stick to their child's usual nap time and bedtime routines. As an additional reminder, always travel with any of your child's prescribed medications and keep immunization records handy, in case you need to visit a doctor while on your trip.
Household Decorations
Perhaps the most exciting part of the season can be trimming trees and hanging stockings, but Dr. Danton Kono, a pediatrician with Dignity Health Mercy Medical Group in Citrus Heights suggests a few things to keep in mind when picking out your household holiday decorations to ensure they're child-proof.
Dr. Kono warns that Christmas trees can be hazardous for toddlers. Be especially with cautious with glass ornaments that your toddler can reach, as well as faulty lights and wiring. It's also important to make sure the tree base is properly secured and not at risk of falling over. Dr. Favila adds that children are curious and can get into dangerous materials, such as wrapping paper and plastic bags, if unsupervised. It's important to watch children diligently at play time to avoid accidents.
Gifting Guidelines
Dr. Kimberly Hart, a pediatrician with Dignity Health Mercy Medical Group in Citrus Heights, encourages parents to remember the importance of age-appropriate toys. For example, toys with small pieces, magnets and button batteries are less than ideal for toddlers as swallowing foreign objects is all too common.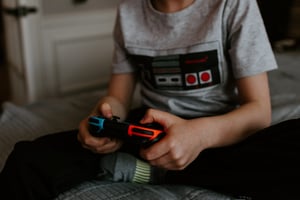 Dr. Kono also suggests decreasing screen time by purchasing less video games and more interactive toys. Toys that inspire creativity or offer an educational component can inspire more meaningful play. However, if you are considering purchasing a video game, carefully review the game's rating and content. Video games rated 'M' are not recommended for anyone under the age of 18 due to graphic violence, strong language and possible nudity.
Most importantly, remember to step away from the hectic moments of the holidays to truly enjoy the magic of the season with those you love!
Learn More:
Dr. Sarah Favila is a pediatrician with Dignity Health Medical Foundation in Woodland.
Dr. Danton Kono is a pediatrician with Mercy Medical Group in Citrus Heights.
Dr. Kimberly Hart is a pediatrician with Mercy Medical Group in Citrus Heights.