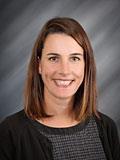 Jennifer Steen, MD, an OB/GYN with Dignity Health Medical Group, Ventura Region has embraced virtual visits in her practice as a tool to help patients feel more at ease. As an OB/GYN, virtual visits have allowed Dr. Steen to connect with her patients. Across the board, her obstetrics and gynecology patients enjoy virtual visits, for various reasons.
While clinics are open and safe for in-person visits, many patients are choosing virtual visits as a convenient health care option. Through secure, HIPAA-compliant technology, patients are able to see and speak with their physician through video on their mobile device, tablet or computer. Doctors can even provide a treatment plan, prescribe medication and request follow-up care just as they would during an in-person visit.
Many conditions OB/GYN patients experience are good candidates for video visits. Questions or concerns that require a consultation are also good candidates for a video visit. Some topics that work well for video visit consultations include:
Menopause

Polycystic ovarian disease

Contraception management

Abnormal pap smears

Fertility consultations

Preparing for pregnancy visits
Low-risk pregnancy visits are also good candidates for video visits, especially after patients can feel the baby move.
Many of Dr. Steen's obstetrics patients enjoy the convenience that virtual visits provide. Patients can connect to visit from the comfort of their home which makes accessing their provider easier than ever.
Virtual visits feel like normal patient/doctor encounters. For Dr. Steen, they have provided an opportunity to get to know patients, which ultimately helps when treating them. Virtual visits have also helped Dr. Steen's gynecology patients, by making them more comfortable during the first appointment.
"It takes the nervousness of a pelvic exam out of the picture on our first meeting," said Dr. Steen. "I have found that patients seem more relaxed talking about their problems from the safety of their home."
The uncertainty of the pandemic can be scary for OB/GYN patients. Virtual visits have allowed Dr. Steen to provide comfort and support to patients during this time.
"To know that they have very easy access to me and can have a "face to face" conversation with me is comforting," said Dr. Steen. "Sometimes, I prefer the video visits because neither of us are wearing masks so I can read facial expressions better."
To determine if their regular appointments are best suited for virtual or in-person visits, patients should get in touch with their primary or specialty care physicians.