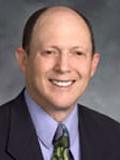 During the COVID-19 pandemic, digital resources have provided avenues of connection and learning for children. School, appointments, and friendships now take place in a virtual world. It's no different in health care where virtual visits have also enabled physicians to continue to see patients.
Karl Zeff, MD, a psychiatrist with Dignity Health Mercy Medical Group's behavioral health program, was delighted to find that virtual visits have enhanced behavioral health visits with his patients.
Virtual visits give patients a safe and convenient option for receiving care. Dignity Health Medical Group increased their virtual care services during the COVID-19 pandemic, to safely care for patients.
"We are all doing our part to work towards making the pandemic as least disruptive as possible," said Dr. Zeff.
During a recent virtual visit, Dr. Zeff noticed one of his patients became even more responsive when interacting with him over the video platform.
"The child was very engaged in the visit. Maybe more so than in face-to-face appointments," said Dr. Zeff. "His mother stated that since school has converted to distance learning, he responds very easily to my screen presence."
The child and Dr. Zeff were able to chat freely, discussing online learning and progress at home. They even told some jokes.
"I was able to accomplish everything I normally would in a face-to-face visit, with maybe even a bit more engagement from the child," said Dr. Zeff.
An additional benefit of virtual visits is being able to connect with a physician from the comfort of home. Many times items or information is forgotten and left at home. With virtual visits, everything is readily available.
"If (a patient) forgets an item of information or a medication prescription, it will be available at that moment of virtual contact. They can also easily access a family member if that becomes necessary," said Dr. Zeff.
Virtual visits are a safe, convenient way to visit your physician using HIPAA compliant technology.