The autoimmune condition called Graves' disease has been in the news a lot lately, as TV host Wendy Williams announced her diagnosis in February. Dr. Patricia Ostrander, an expert endocrinologist with Mercy Medical Group, says that the disease is actually relatively common in her practice. To help shed some light on the condition, Dr. Ostrander has answered the following questions about Graves' disease.
What is Graves' Disease?
Graves' disease is caused by an overproduction of thyroid hormones. Many people with the condition do not suspect they have a medical problem, until they are clinically diagnosed. If left untreated, Graves' disease can cause life-long health problems. Luckily once the condition is diagnosed, treatment can usually start right away.
What Are the Symptoms of Graves' Disease?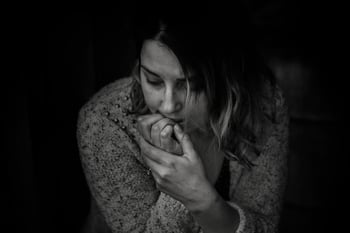 Signs of Graves' disease can be mild and thus patients will often explain them away and not seek out clinical diagnosis. Symptoms of the condition vary greatly, but the most common signs of Graves' disease include:
Feeling hot or flushed
Nervousness
Hand tremors
Having heart palpitations
Trouble sleeping
What Kind of Treatment Options Are There?
When one of my patients is diagnosed with Graves' disease, I talk with them about treatment options to help get their thyroid back on track and working properly. Treatment can include medications, radioactive iodine therapy, and surgery, depending on what is best for the individual.
Detection and treatment of Graves' disease is so important. If you think you may be suffering from any of the symptoms of Graves' disease, you should talk to your doctor about getting tested.
Dr. Patricia Ostrander, is an endocrinology, diabetes and metabolism doctor with Mercy Medical Group in Sacramento.
Please visit MyMercyMedicalGroup.org or call 916.733.3346 to learn more.