This flu season, it is important as ever to protect ourselves and our loved ones against both the flu and COVID-19. We spoke to two Dignity Health Medical Group physicians who shared what you should know this flu season.
COVID-19 and the Flu
It is possible to contract both COVID-19 and the flu simultaneously, however receiving the flu shot decreases the likelihood of getting these viruses together and decreases your likelihood of getting the flu altogether.
With flu season typically lasting from October to May, the CDC recommends getting your flu shot between late September and late October as it takes about two weeks for immunity to form in your body. However, it is never too late to get the flu shot. Note that if you have been exposed to, or are recovering from COVID-19, you should not get the flu vaccine until your quarantine period is over.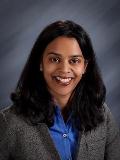 Binita Mandal, MD, an immunologist with Dignity Health Mercy Medical Group, explains that the seasonal flu and COVID-19 produce similar symptoms, including fever, chills, cough, congestion, shortness of breath, fatigue, headache, muscle and body aches, nausea and sore throat.

COVID-19 symptoms may include loss of smell and taste — which is less common with the flu. You should consider getting tested for both if you have any of these symptoms, as well as follow quarantine protocol to help keep others safe.
Kids and the Flu Shot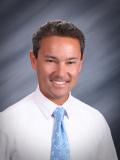 Danton Kono, MD, a pediatrician with Dignity Health Mercy Medical Group in Citrus Heights, shares that although many vaccines are only administered once in your adolescence, the CDC recommends a yearly seasonal influenza (flu) vaccine for everyone six months and older, including pregnant women. Children six months to eight years old who are receiving the flu shot for the first time, will need two doses of the vaccine four weeks apart to be protected, so they should start the process early in the season.
Misconceptions
One of the most common misunderstandings about the flu shot is that it causes you to contract the flu. Dr. Mandal explains that you cannot get the flu from the flu vaccine. If you have symptoms such as muscle aches, a sore arm or a low-grade fever after you receive the shot, it is likely your immune response to the vaccine and not the flu.
It is important to know that a healthy adult who gets the flu could easily infect someone more vulnerable. High-risk populations and those with chronic illnesses have an increased chance of developing serious complications from the flu, such as pneumonia.
Protecting Yourself and Loved Ones Against the Flu
A flu shot is your best defense against contracting and spreading the flu. The following additional precautionary measures can help to reduce the spread of the flu as well as COVID-19:
Washing your hands
Wearing a mask
Disinfecting common surfaces
Practicing physical distancing
Staying home when feeling sick
If you have flu symptoms, you should contact your doctor as soon as possible. You can alleviate symptoms by hydrating and taking over-the-counter pain medication such as Tylenol and ibuprofen when you start having symptoms. Taking Tamiflu within 72 hours of symptom onset may shorten the duration and severity of flu symptoms.

Conclusion
The more people receive the flu vaccine, the easier it will be to reduce the spread of the flu while we navigate the COVID-19 pandemic. The actions we take now to help stop the spread of the flu will keep our families and communities safe. Schedule your flu shot today at your local Dignity Health Medical Group clinic.