Summer is officially here and the rising temperatures, coupled with outdoor activities and longer days, can quickly leave us feeling depleted and even ill if we don't drink enough water.

Thankfully, maintaining optimal hydration doesn't have to be a daunting task. Monica Tolentino Gianni, DNP, a family medicine provider with Dignity Health Medical Group — Inland Empire, shares essential tips for staying hydrated during the summer months, helping you make the most of the sunny season while staying safe and refreshed.

How much water should we drink?

While the general recommendation for how much water everyone should consume on a daily basis varies from person to person, Monica recommends 6-8 glasses a day for older children and adults, and 3-4 glasses for children ages 1-3.

Daily water intake recommendations can vary by age, pregnancy and breastfeeding status, and pre-existing conditions. Consult with your doctor if you're concerned about potential conditions that may impact your ideal water consumption.

Beware of dehydration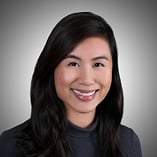 "When spending time in warmer weather, we may be at risk for dehydration," says Monica. "It's important to drink water before feeling thirsty. By the time we feel thirsty, we may already be behind on adequate fluid replacement."

In warm summer months, she suggests consuming at least 1 cup of water for each hour spent outside to prevent heat exhaustion and dehydration.
Dehydration symptoms include feeling thirsty, lightheaded or dizzy, fatigued, having dry mouth, and noting darker colored or strong-smelling urine.
Monica recommends refraining from attempting to hydrate too quickly if you suspect you're dehydrated, as this can actually lead to a dangerous electrolyte imbalance in the kidneys called "hyponatremia."
For mild cases of dehydration, consuming fluids in short intervals can be more effective than consuming large amounts of fluids all at once.

If dehydration becomes severe and symptoms like disorientation, vomiting and having a weak or rapid pulse occur, it's best to seek immediate medical attention.

Other helpful hydration tips

Most of our daily fluid needs are easily met through the water we drink and even some of the foods we eat, like fruits and vegetables.

According to the CDC, some other ways to improve hydration include carrying a water bottle with you and refilling it throughout the day, choosing water over sugary sodas and sports drinks, and opting for water when eating out at restaurants.

Key Takeaways
Drinking enough water is an essential part of our health, especially in the warm summer months.
To stay safe and hydrated this summer, it's best to consume at least 6-8 glasses of water a day, drink plenty of water when outside for extended periods of time, and seek help from a health care professional if you suspect you may be dehydrated or overhydrated.
If you're interested in learning more about how you can keep yourself and loved ones safe and hydrated this summer, schedule an in-person or virtual appointment with your primary care provider. Our "Find a Doctor" tool can help you find a Dignity Health Medical Group provider near you.