Open Enrollment is a time to make changes to your health insurance coverage. There are many resources to help guide you through the Open Enrollment time period, and remember — the decisions you make now will be in place for one full year (unless you experience a qualifying life event).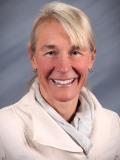 One of the best ways to make an informed decision is to evaluate your personal health care needs. Taking stock of your health and your family's health, anticipating life changes and understanding the level of care that you might need in the upcoming year can provide important insight when selecting health insurance coverage.

We turned to Anne-Marie Jackson, MD, Chief Medical Officer with Dignity Health Medical Group — Dominican, to provide a physician's perspective on how to approach selecting an insurance plan during the Open Enrollment period.


Things to Think About During Open Enrollment

Analyze Your Health Over the Past Three Years
According to Dr. Jackson, this is a critical step in making a decision about health insurance. Understanding the health issues you and your family (dependents) have dealt with and services you have used in the last three years, will help you select the appropriate coverage.

Make sure to evaluate diagnoses, treatments for serious health problems, and any recurring medications when selecting coverage. If you have small children, you may want to prioritize health care that covers immunizations and routine visits, as well as urgent care and emergency room visits.

"There are pros and cons to both HMO and PPO plans," says Dr. Jackson. "You have to weigh them both, along with your individual needs to choose which is right for you and your family."

In HMO plans, the patient's primary care physician is the first point of contact for any problem. From there, the primary care physician decides on referrals. Dr. Jackson says one benefit of having HMO coverage is that most preventive care is fully covered.

Often, PPOs come with more out-of-pocket expenses than HMOs, including more copay fees. Usually, a wider range of specialists are available with PPOs, and a referral is often not required.

"In general, I counsel my patients to assess their health and their family's health and finances, and consider if access to certain specialists is important,'' says Dr. Jackson. "If, for example, someone has a chronic illness like an autoimmune disease or cancer, they should evaluate insurance copays and deductibles to see which option makes the most sense for their needs."

How to Select a New Primary Care Physician
Typically, a primary care physician, or a "PCP" for short, is responsible for your individual health needs. PCPs work with you to navigate your care, keep you up-to-date with exams and screenings, explain test results, and help you work with specialists to provide additional care as needed.
Here are some helpful tips and considerations for selecting a new PCP:
Contact your insurance provider to find out which medical groups and doctors accept your insurance.
Ask people you trust for recommendations.
Consider your general health, and any issues you might be anticipating based on your family history and/or stage of life.
Schedule a new patient exam to meet with potential PCPs, and ask them questions to understand their philosophy for care.
Understanding "Qualifying Life Events"
A "qualifying life event" is something that changes the eligibility status for you or your dependents. The most common are birth, marriage, and death, but could also include adoption, legal separation, divorce, or a change in employment of a dependent that affects their insurance coverage. While some are difficult to plan for, others you may be able to anticipate. If you have experienced or will be experiencing one of these events, contact your insurance provider to update your coverage in the appropriate amount of time.

"The HR expert at your company can provide a detailed list of what constitutes a qualifying life event and how to provide documentation of it," says Dr. Jackson. "It's important to address these events proactively as they can include or exclude certain individuals from being covered, even if it happens at a different time than the open enrollment period."

Will My Preference for Virtual or In-person Physician Visits Affect My Coverage?
Deciding between an HMO or a PPO shouldn't affect your access to your physicians through virtual visits. Many doctors' visits are appropriate to be conducted this way.

"Virtual visits improve access to care by allowing people to meet with their physician where they are — without having to take time away from work or travel to the office," says Dr. Jackson. "They are here to stay!"

When to Approach the Following Resources With Questions

Your employer can tell you what they offer and whether the costs are fully covered or if you are expected to pay something additional for a certain type of coverage. They can also tell you when their open enrollment period is, allowing you to update your coverage.
Insurance plan representatives can help you compare plan features to decide which best fits for your needs.
Your current physician is the best resource to help you understand your family's health care needs. They may also know about the referral network and who might be included or excluded. "Your provider doesn't always know details about costs, reimbursement, or whether certain medications or services are covered by insurance, but they are still a great resource during Open Enrollment," adds Dr. Jackson.
Your insurance provider itself is the best resource to confirm what is covered, which providers are in-network, and what your copay would be for certain services.
​​Choosing a health insurance plan that accepts Dignity Health Medical Groups allows you to access thousands of primary and specialty care providers through hundreds of locations. To find more helpful Open Enrollment resources and ensure you select a plan that accepts Dignity Health, visit DignityHealth.org/OpenEnrollment.