November is National Diabetes Awareness Month, and the CDC estimates that 122 million adults are living with diabetes or prediabetes in the United States. We spoke to Jeffrey Williams, MD, an endocrinologist with Dignity Health Medical Group — Dominican about steps to help manage and prevent diabetes.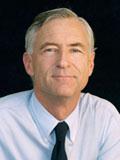 "​​Diabetes is a condition, not a disease," says Dr. Williams. "If you manage your condition well, you can live to a healthy old age."

Diabetes occurs when a person's body stops producing insulin, or does not make enough insulin. Insulin is a hormone produced in the pancreas that allows our body to convert the glucose (sugar) in our blood into energy. If diabetes goes unmanaged, too much blood sugar can circulate in the bloodstream, causing serious health issues such as heart disease, vision loss and kidney disease.

Types of Diabetes
Type 1 diabetes is caused by an autoimmune reaction where the body destroys cells in the pancreas that create insulin.This means that people with type 1 diabetes need to take insulin every day. Type 1 diabetes is less common than type 2, and most commonly diagnosed in children, teens and young adults. There is no known way to prevent type 1 diabetes.

Type 2 diabetes occurs when the body is impaired in using the insulin it produces, resulting in too much sugar circulating the bloodstream. Increased consumption of high sugar and saturated fats contribute to the high blood sugar levels, causing health issues over time. Type 2 diabetes is most common among adults over the age of 45, but is becoming more prevalent among younger people.

While there is no cure, type 2 diabetes can be managed with healthy lifestyle choices. Even small changes can make a big difference in preventing type 2 diabetes.Type 2 diabetes is preventable by keeping a healthy weight, eating healthy foods, staying active and getting regular check-ups at your doctor's office.

Gestational diabetes occurs during pregnancy when a person's body cannot make enough insulin. Pregnant bodies go through many changes and can have a difficult time using the insulin efficiently as a result. Gestational diabetes can develop in pregnant women who do not have diabetes, but can be prevented and managed through a healthy diet and physical activity.

Prediabetes is when a person's blood sugar levels are higher than normal, but not high enough to be diagnosed as type 2 diabetes. This diagnosis affects 88 million Americans — 84% of whom aren't aware they have prediabetes. Being diagnosed with prediabetes is an opportunity to implement healthy lifestyle changes to help manage your blood sugar levels and lower the risk of developing type 2 diabetes, a diagnosis for which there is no cure.

Common risk factors for prediabetes include:
Being overweight
Being 45 years or older
Having a parent or sibling with type 2 diabetes
Having experienced gestational diabetes or given birth to a baby over 9 pounds
Being diagnosed with polycystic ovary syndrome
Certain races and ethnicities are also at a higher risk for prediabetes. According to the CDC, African Americans, Latino Americans, American Indians, Pacific Islanders, and some Asian Americans are at higher risk.
Small Changes Make Big Difference
The good news is, you can take steps to reverse prediabetes. As part of its National Diabetes Awareness Month 2021 campaign, the National Institute of Diabetes and Digestive and Kidney Diseases reiterates that preventing diabetes can be accomplished by taking small steps toward a healthy lifestyle. The organization offers the following five steps people can take to prevent diabetes:


Take small steps. Making changes to your lifestyle and daily habits can be hard, but you don't have to change everything at once. It is okay to start small. Remember that setbacks are normal and do not mean you have failed. The key is to get back on track as soon as you can.
Move more. Limit time spent sitting and try to get at least 30 minutes of physical activity, 5 days a week. Start with slowly incorporating movement breaks into your day.
Choose healthier foods and drinks. Pick foods that are high in fiber and low in fat and sugar. Build a plate that includes a balance of vegetables, protein, and carbohydrates. Drink water instead of sweetened drinks.
Set a weight loss goal. You may be able to prevent or delay diabetes by losing 5-7 % of your starting weight.
Seek support. It is possible to reverse prediabetes. Making a plan, tracking your progress, and getting support from your health care professional and loved ones can help you make necessary lifestyle changes.
Find more information and resources on the National Institute of Diabetes and Digestive and Kidney Diseases's website, including this video on small steps you can take to make a big difference in preventing type 2 diabetes.
For those living with diabetes, Dr. Williams emphasizes that managing diabetes is key to living a healthy life. "Life with diabetes can be excellent. Commit to managing your diabetes and it can cease to be a burden," said Dr. Williams.
COVID-19 and Diabetes
People living with diabetes or prediabetes are at a higher risk of developing a more advanced case of COVID-19, which can lead to other complications of diabetes. It is critical that patients with diabetes continue prioritizing routine care during this time. It is also important to stay up-to-date on vaccines, as the flu and COVID-19 can greatly impact people living with prediabetes and diabetes.

If you are concerned you may have prediabetes or diabetes symptoms, make an appointment with your primary care doctor. Diabetes tests are simple and easy, and will help identify if you have diabetes or are at risk for developing the condition.