Many of us are looking forward to bringing back family traditions and spending time with loved ones this holiday season. As we prepare to gather with friends and family, it is important to acknowledge the ongoing pandemic and make the right preparations ahead of celebrations and holiday travel.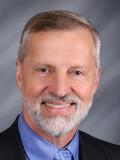 Andre Van Mol, MD, a family medicine physician with Dignity Health Medical Group — North State, shares that the priority for this holiday season is to resist pandemic fatigue and to keep our guard up for ourselves, our loved ones, and our communities.



Planning Ahead


According to the CDC, the best way to minimize COVID-19 risk and keep your family and friends safe during holiday gatherings is to get vaccinated against COVID-19. By getting yourself vaccinated, you are protecting those who are immunocompromised, those who have not received a vaccine, and those not eligible for vaccination such as children under the age of 5.

"Vaccination remains the most effective, preventative measure we have to reduce the risk of infection and transmission of COVID-19," says Dr. Van Mol. "It is still important to continue to wear masks, socially distance, and practice good hand hygiene in public settings."

Communicate with your fellow guests about your expectations — including vaccination status and masking protocols. You may also consider taking a COVID-19 test before gathering and asking friends and family to do the same. Tests should be taken 24 to 48 hours in advance.

If you are feeling sick or have a fever, do not host or attend a gathering. Get tested if you are exhibiting signs of COVID-19 or have had close contact with someone who has COVID-19.



Gathering + Travel Precautions


In addition to getting vaccinated, it's important to plan how and where you will be celebrating. Following the latest protocols and guidelines can help ensure a healthy and safe holiday experience:


Adhere to CDC travel recommendations, when traveling domestically or internationally.
Wear a well-fitted mask when entering airports, on public transportation, or in any indoor gathering setting, regardless of vaccination status.
Gather outdoors or provide sufficient air ventilation for indoor gatherings.
Wearing a mask regardless of vaccination status if you are immunocompromised or live with someone who is, and also if you are visiting someone who is more vulnerable to becoming seriously ill from COVID-19.

Other Safety Considerations This Holiday Season

Holiday gatherings also bring the potential to spread the flu. The confluence of both the flu and COVID-19 poses a greater threat than either virus on its own. Receiving the flu shot decreases your likelihood of getting the flu at the same time as COVID-19, and decreases the chance of catching the flu altogether. It is also safe to receive your flu shot and a COVID-19 booster shot in one visit, which can save you a trip to the doctor's office. For more information on COVID-19 and this year's flu season, read our blog post here.

If you are fully vaccinated against COVID-19, it is highly recommended you receive the booster dose as soon as you can. If you had COVID-19 and are vaccinated, it is still recommended that you get your booster.

"The booster dose is highly encouraged for anyone 18 years and older who received their initial Pfizer-BioNTech or Moderna vaccination series six months ago or longer and anyone 18 years and older who received their primary Janssen/Johnson & Johnson vaccine two months ago or longer," says Dr. Van Mol. "The booster is important as it helps reduce your risk of contracting and spreading the virus."
Please speak with your primary care provider for any questions you have about the booster dose, and to determine which is best for you.

This year's holiday season we can enjoy holiday traditions while minimizing our COVID-19 risk. By taking advantage of the latest approved vaccinations and research, together we can enjoy safer holidays and travel, while protecting our own health as well as the health of our family and friends.